The General Dynamics-NASSCO shipyard in Barrio Logan, San Diego laid down on Tuesday a 610-foot long "eco" tanker owned by SEA-Vista LLC.
The tanker is the first in a series of three vessels, which NASSCO is building for SEA-Vista LLC, a company based in Fort Lauderdale (Florida).
The shipping company owns and operates vessels used for coastwise trade of crude oil, petroleum, and specialty chemical products. The fleet of all three 50,000-ton vessels are designed to transport these products.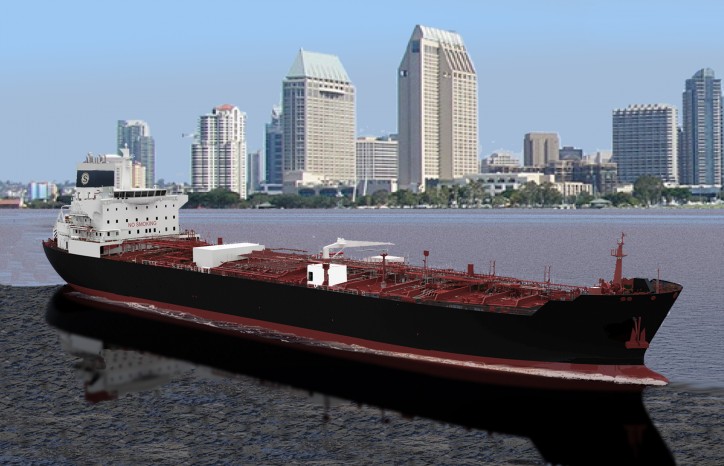 Image: NASSCO
NASSCO fleet supplement is named "eco" vessels due to their environment-friendly design and better fuel efficiency during the ship's operations.
Along with the new Sea-Vista contracts, NASSCO has experienced a growth in the shipyard's employment, which was fallen to 2,700 the last five years, but now for the first time has returned to 4,000.
NASSCO Shipyard has contracts with the American Petroleum Tankers as well, for the building of five tankers and two more contracts with TOTE. Also the San Diego-based shipyard has launched lately the first TOTE cargo vessel, which is the world's first liquefied natural gas powered containership. The TOTE's Isla Bella is the 100th vessel that NASSCO has build.
In the NASSCO shipyard there are ongoing repair works on the Pinckney, which is a Burke-class missile destroyer.