New incredible images show the wrecks of the RMS Lusitania, a passenger ship from the WWI, which took the life of nearly 1,200 people.
According to Joe McHugh, the Minister for natural resources of Ireland, the sonar image data will allow "new research and analysis".
The release of the images marks the 100th year of the Lusitania sinking. It was one of the most horrific incidents at sea during the First World War (1914-18).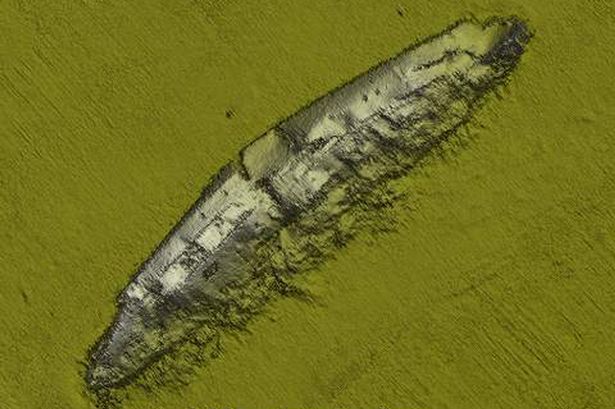 Back in 1915, the German Government declared that all Allied ships would be in danger of attack in British waters. RMS Lusitania sailed from New York on 1 May 1915 with 1,962 people on board. On 7 May the liner was near Kinsale, County Cork in southern Ireland when she was torpedoed by the German submarine U-20. She sank in under twenty minutes with the loss of 1,198 lives.
German commander Walther Schwieger could not believe his luck when the passenger ship Lusitania sailed into view on the seventh day of its passage towards Liverpool. He fired the torpedo without warning on that afternoon and 1,198 of all 1,959 passengers and crew on board the liner were killed.
The sinking of this unarmed passenger ship caused international outrage. Then the German government claimed that Lusitania was a legitimate target due to the war supplies she was carrying - as were many other British ships.
However, British and American enquiries later declared the sinking of the Cunard's greatest liner to have been unlawful.
Similar to the passenger liner Titanic, three years prior the attack, the great palace of the sea appeared indestructible and absolutely safe.
The ship was very large and fast sailing. Passengers from the first class could enjoy a domed dining room. The interior was modern with silk-covered walls and mahogany panels. Stained-glass windows in the lounge were representing every month of the year.
The attack occurred 11 miles off the Irish coast listing the ship to one side in a terrifying speed. It took about 18 minutes for the liner to sink, much faster than the two hours sinking of the Titanic.
Lusitania's lifeboats could not be lowered into the sea because of the ship's angle at the moment of the sinking.
Inappropriate crew decisions during the chaos on board and the passengers panic caused falling of the loaded boats from 60ft into the sea waters or crashing them on the decks killing the people underneath.