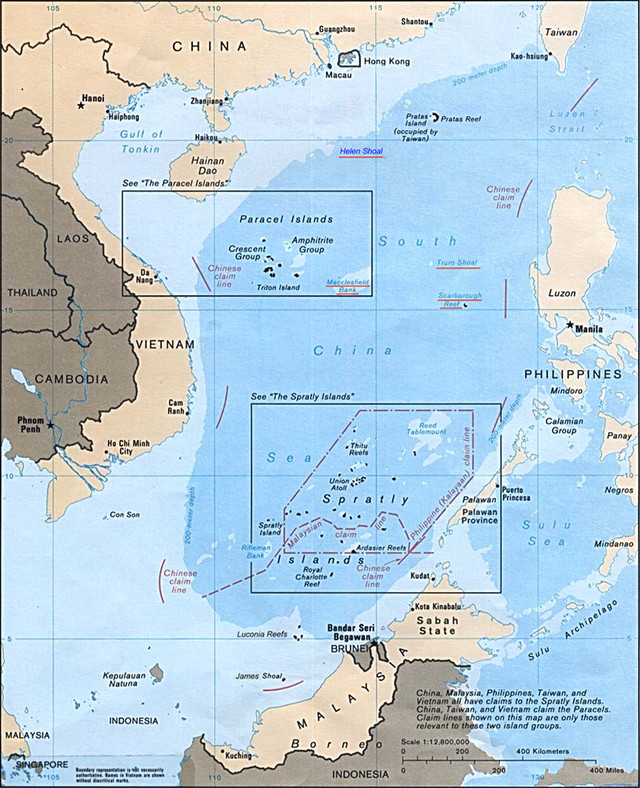 The Indian Cabinet Committee on Security (CCS) has approved a plan aimed at monitoring shipping in the Indian Ocean and South China Sea.
According to Tribune News Service, it is an act that has the clear intention to keep an eye on the Chinese shipping of oil and gas without saying so.
The approved plan consists of gathering of shipping information from 24 countries from the East Coast of Africa to the Indian Ocean and South China Sea. In the region, five countries are involved in a difficult territorial dispute with China, which has not been included in the data-sharing agreement.
Admiral Robin Dhowan, the Navy Chief of India said:
"We have the CCS approval to go ahead for collating white shipping (non-military shipping) information. We will go country by country to have greater transparency of what all (ships) passes through these waters."
A ground based, airborne and space-based monitoring systems will collect the ship information.
As reported by the Indian Navy chief, the move is aimed at looking after maritime interests in the Indian Ocean Region and utilizing useful data and is not targeting any country around South China Sea.
At the same time, Vietnam wanted Indian Prime Minister and Head of CCS Narendra Modi to raise the issue of maritime security with China during his upcoming talks with the leaders of China.
General Le Van Nghiem, the Director of Directorate of External Information in Vietnam said that if India raises its stand with China it could be beneficial for India and for Vietnam, as well.

Both countries, Vietnam and India, were pleased in their good relations. At any time when China tried to violate Vietnam's sovereignty, particularly the strategic island Spratly in Vietnam, New Delhi made always efforts to support Hanoi.
This region has a strategic importance as it covers major choke points for crude oil shipping, one of which is the Strait of Malacca.