The remains of the passenger ship Costa Concordia made its final journey yesterday. It was towed to its last berth, where the ship dismantling will take place.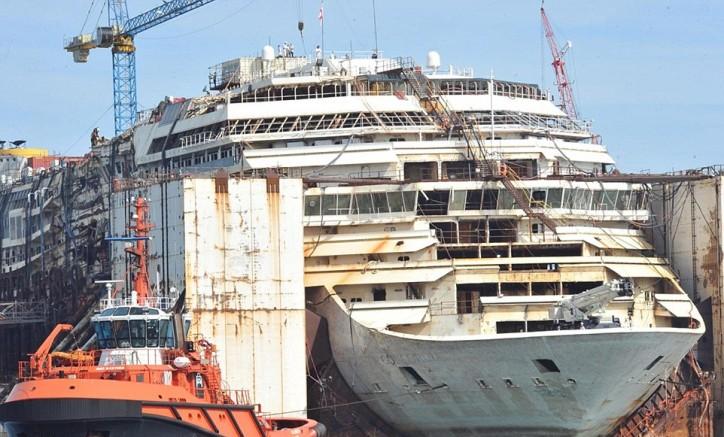 The Carnival cruise liner, which ran aground in 2012, in the seawaters near the Tuscan Isle of Giglio, caused the death of 32 people. The vessel was pulled in a distance of 10 miles to Genoa Port, Italy in order the ship to be scrapped.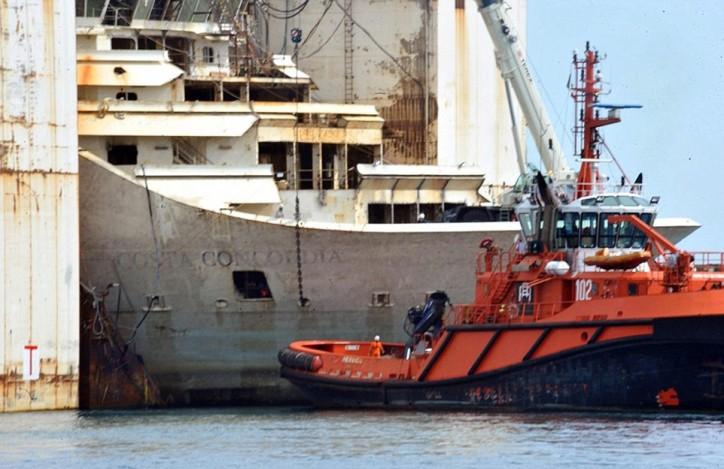 Yesterday, 10 months after its first arrival, the 144,500 GT passenger ship was pulled by two tugboats in the harbour to be dismantled.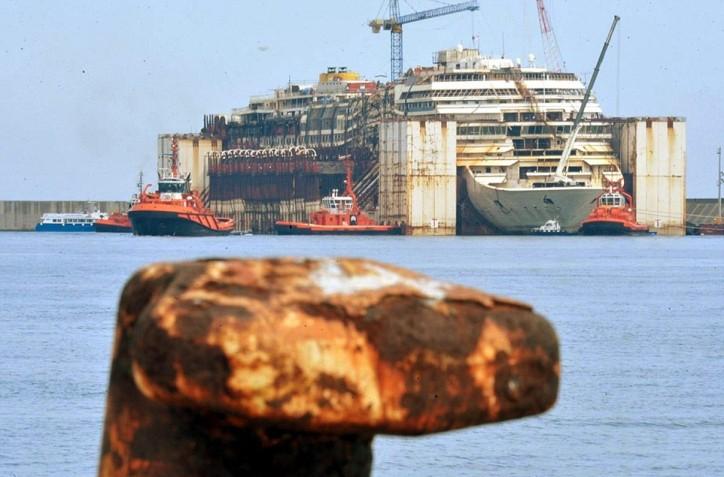 On 13 January 2012 Costa Concordia struck a rock in calm seas and overcast weather in the Tyrrhenian Sea.This tore a 50 m (160 ft) gash on the port side of her hull, which soon flooded parts of the engine room, resulting in power loss to her propulsion and electrical systems.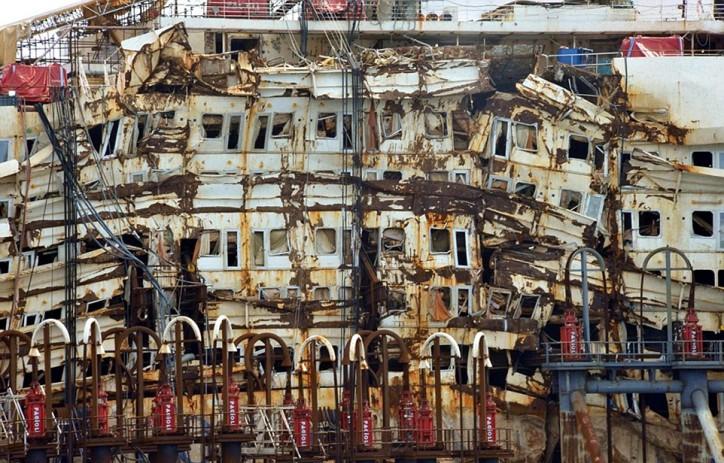 Photos: EPA/Paulo Zeggio
With water flooding in and listing, the ship drifted back to Giglio Island where she grounded 500 m. From all 3,229 passengers and 1,023 crew known to have been aboard, 32 of them were found dead.
The accident was the worst maritime disaster in Italy since the World War Two.
Costa Concordia's captain in charge, Francesco Schettino, nicknamed 'Captain Coward' after the accident, because he left the ship before passenger's full evacuation, was sentenced to 16 years in prison for negligence, inadequate safety and evacuation procedures, communication failures, and technical defects (such as faulty water-tight doors).
The 54-year-old Italian captain was sentenced with the following charges - 10 years for multiple manslaughter, five years for causing a shipwreck, one year for abandoning the vessel and for failing to contact the authorities when the accident happened.