Marine Accident Investigation Branch (MAIB) released an investigation report into marine accident that occurred on 9th of April 2014 on board of the Nagato Reefer.
In the accident investigation report was included information what happened the previous year, safety lessons and recommendations what should be done in order to avoid similar accidents in the future.
One year ago, on April 9, a lifeboat on the refrigerated cargo vessel Nagato Reefer fell from its davit while being secured, following an abandon ship drill. As a result of the accident, one crewmember was injured and the lifeboat was damaged.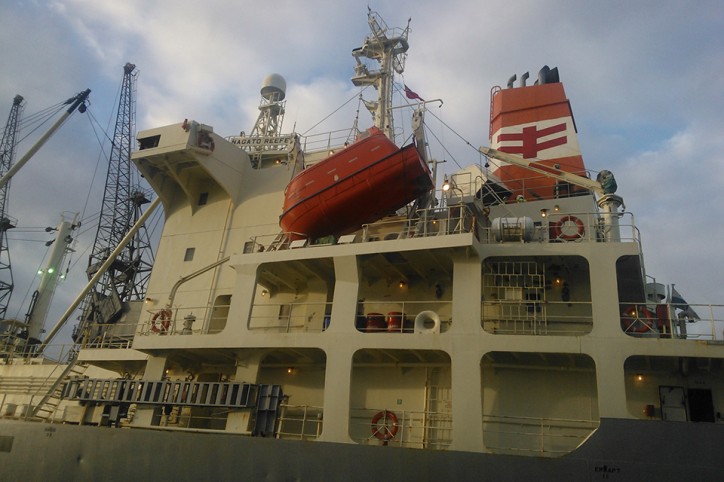 In an earlier inspection on board of the reefer a number of deficiencies were found, therefore the Port State Control inspection ordered the conduction of an abandon ship drill as a part of a "more" detailed measures.
Among the deficiencies included in the MAIB report were: a low level of crew competence; a systemic failure of the safety management system and inadequate maintenance of safety equipment.
Investigators of MAIB found that the accident occurred after the forward lifting hook of the lifeboat was opened. It happened while the boat was being secured as it had not been properly reset when lifted from the water.
The vessel's manager has received recommendations to improve the safety knowledge of the members of its fleet and to its shore based facilities.
Some of the most important identified safety issues were that the level of crew competence was low; the maintenance of safety equipment was inadequate and there was a failure of internal communications.
*****
In the report was mentioned that there was an inadequate safety culture on board and within the management company, including not effectively trained crew in the maintenance and use of the ship's emergency lifesaving equipment, which as a result of this was not serviceable.
Other safety issues, reported by MAIB, were the falsified records of SOLAS safety drills and other statutory requirements, also the fact the accident site had been interfered by the crew before the investigators of MAIB to be able to attend the location.
The aim of the MAIB recommendation 2015/124 that was made to the vessel's manager, was to ensure that the crew is correctly trained and prepared in emergency situations, to guarantee that the crew will do proper maintenance and operation of the safety equipment, and that the required records by international statutes will be accurately maintained and observed among all vessels in the fleet.
Source & Image: MAIB