CMA CGM Group is to initiate a co-op effort with Cuban-based Almacenes Universales SA for establishing a logistics complex that will serve the Port of Mariel, thus providing support to the island's strive towards making itself a transshipment hub.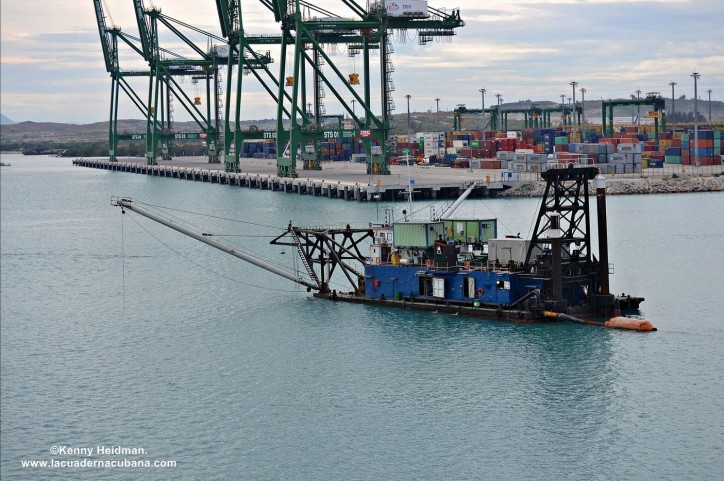 CMA CGM Group, which happens to be the Number 3 container ship operator in the world when accounting for capacity, announced that it had reached an agreement with Cuba's government regarding the construction of a logistics hub that will be located at the Cuban port of Mariel. This project will serve as the biggest infrastructure investment for the island in decades.
CMA CGM and Cuba's own Almacenes Universales SA (AUSA) signed the above-mentioned agreement at the same time the French President Francois Hollande visited Cuba along with the French Minister of State for Foreign Trade, Matthias Fekl.
This new platform, in which CMA CGM Group's logistics arm - CMA CGM Log, is going to take part in, will be along the lines of MARIEL ZEDM (ZEDM standing for Zona Especial de Desarrollo Mariel), which is the Special Economic Zone project for Cuba. It is basically a strategic logistics and industrial project area (4600-ha) aimed to stimulate Cuba's economy.
CMA CGM Log is going to be responsible for un-stuffing containers and subsequently guaranteeing the distributing of goods around the island as well as handling container storage -related and distribution tasks in general, import/export warehousing requirements and export consolidation.
The finalizing of the deal took place at a ceremony in Cuba, attended by President Hollande and Minister Fekl, who witnessed CMA CGM Group's Vice Chairman, Rodolphe Saade, authorize the agreement.