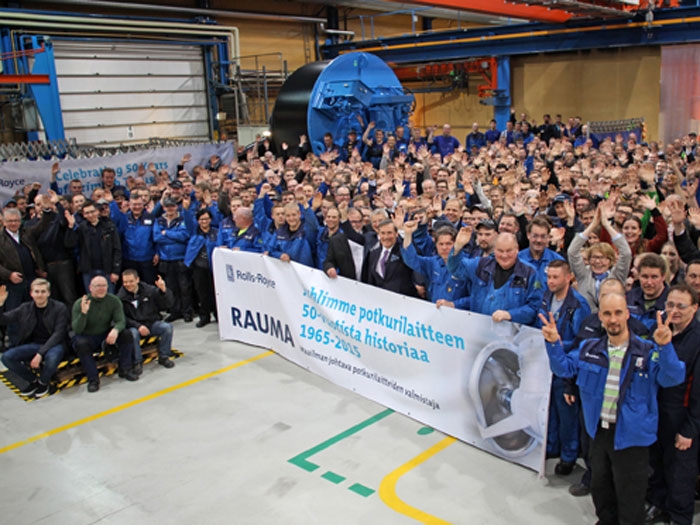 Rolls-Royce has marked a milestone in the history of its azimuth thruster. At a special event held in Rauma (Finland) this week, the company celebrated the half-a-century anniversary of the first delivery of one of its most successful marine products.
The Rolls-Royce Chief Executive John Rishton commented:
"Today marks a hugely significant milestone for our marine business and particularly the team here in Rauma, our center of excellence for large thruster production."
The Rolls-Royce azimuth thrusters power and position some of the biggest floating structures in the world. "Built to last", the products are famous for robust engineering and high reliability, according to Mikael Makinen, President – Marine, Rolls-Royce.
The azimuth thrusters provide propulsion and maneuverability without the need for a rudder while rotating through 360 degrees.
"From its early inception as a steerable propeller, the Rolls-Royce azimuth thruster range has developed into a world-leading portfolio today, providing high power for drillships, semi-submersible rigs and other vessels including tugs, icebreakers and offshore support vessels," added Mr. Makinen.
Later this year, the largest in the world vessel, the Pioneering Spirit, will enter service in the North Sea powered by 12 Rolls-Royce azimuth thrusters.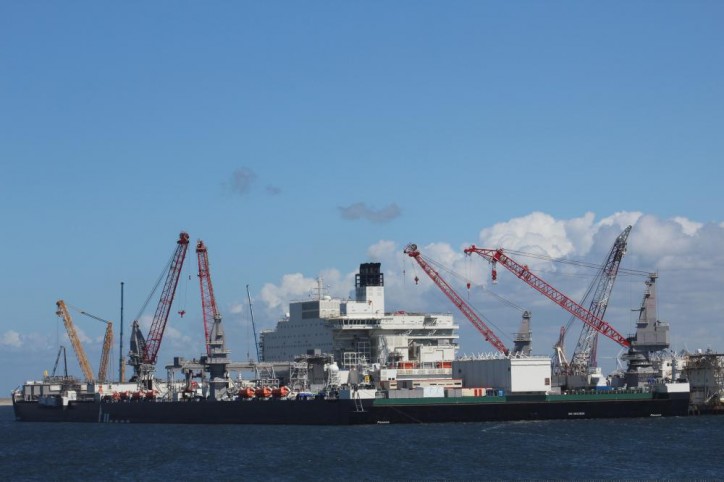 Photo: Krijn Hamelink