Rescue and salvage works are ongoing in the container terminal in Bremerhaven following an accident involving Maersk Karachi.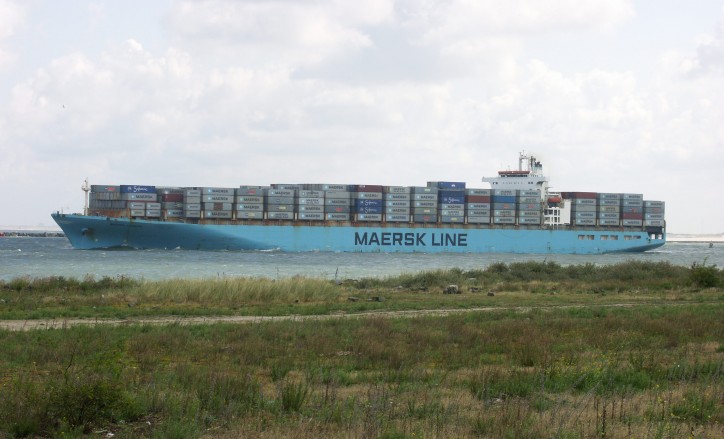 Photo: Krijn Hamelink
Yesterday night, the boom of a container crane broke and crashed onto Maersk Karachi while the vessel was being loaded. A man, most likely the crane operator whose cabin crashed down from a 40-metre height, is missing.
The ship traffic around the accident site has been suspended. The cause of the accident has yet to be determined.
The damaged container bridge in Bremerhaven, Image: Radio Bremen