The chief engineer of a passenger ship has died after a collision with a cargo vessel in the central Philippines.
According to local media reports, the fast ferry Starcraft 9 and the MV Our Lady of Faith collided around 6 p.m. local time on Wednesday at Lauis Ledge off Talisay City in Cebu (Philippines).
As a result of the impact Romero Astillero, the ferry's chief engineer, was thrown into the sea. He was pulled out from the water unconscious and transported to a local hospital by the Emergency rescue Unit Foundation personnel, where he was pronounced dead.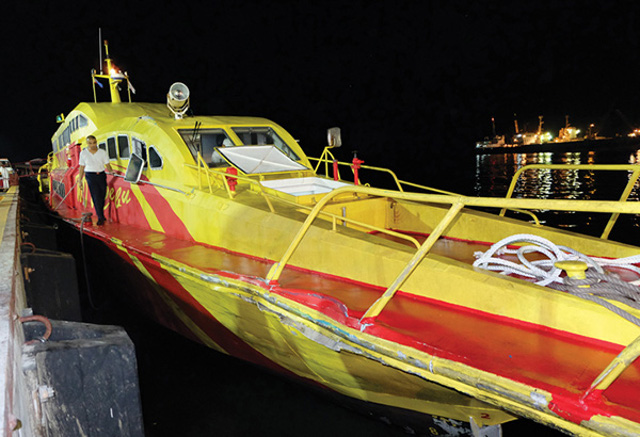 Image: Philstar
As reported by the Philippine Coast Guard, the cargo ship MV Our Lady of Faith with a captain in charge Jose Adaptar, was on its way to Bacolod City with previous port of call in the City of Naga. The Starcraft 9 ferry, manned by Captain Roman Pialago, was bound for Tubigon (Bohol) with not determined yet number of passengers and crew members on board.
There is no report for any significant damage of the cargo ship, except for a scratch on its freeboard. The fast craft also sustained damage to its bow.
The cargo vessel is anchored in Tayud, Consolacion, waiting for a clearance from the PCG.
Two years ago, in August 2013 at the same location, another accident occurred, taking the life of over 100 people. Then, the passenger vessel of 2GO Shipping Lines, the MV St.Thomas Aquinas, collided with the cargo vessel Sulpicio Express Siete.