The luxury yacht Unbridled ran aground in Malloy Channel near Miami Beach yesterday (May 14). There were 14 people aboard the vessel.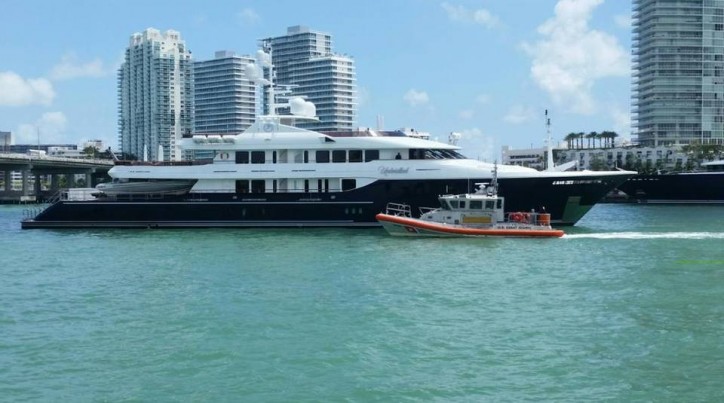 According to U.S. Coast Guard (USCG) sector Miami, the watch standers were notified about the incident at about 11:05 local time. A boat crew was immediately dispatched to the grounding site. The scene was assessed and a safety zone was established around the yacht.
There were no reports of damage or any injuries.
The AIS data shows the Unbridled has been refloated and docked in Overtown area, Miami.
Source & Photo: USCG