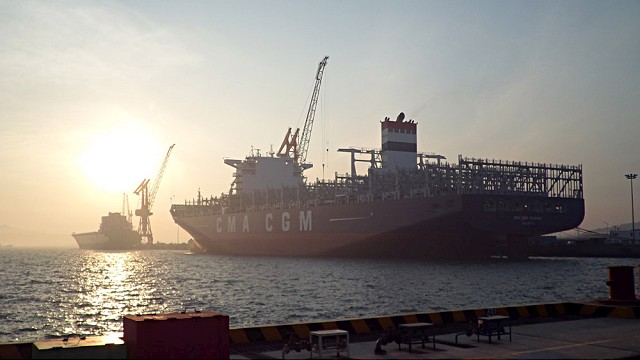 The corporate family rating (CFR) of the French container shipping company CMA CGM was upgraded from B2 to B1 by Moody's Investors Service. The improved credit rating is one of the most significant events of the year for the company.
Meanwhile, the probability of default rating (PDR) was upgraded by Moody's from B2-PD to B1-PD, together with its senior unsecured rating from Caa1 to B3. The perspectives look stable for all credit ratings.
According to Moody's, the rating action indicates the continuing strong operating performance of the French CMA CGM, which has translated into improvements in its financial profile. Specially mentioned was the maintained CMA CGM's profitability levels, which are among the highest in its industry, with a core EBIT margin at 5.8% for the previous year.
The results of CMA CGM were achieved despite the challenges of the market in this segment of the container shipping industry. In 2014, when freight rates have remained low and volatile, more specific on the East-West trade lines, the company pursued its cost-containment efforts and additionally achieved a decrease of its operating costs per twenty-foot equivalent unit (TEU) by approximately 4%.
The expectations of Moody's for the French container shipping company during the next year-and-a-half are for continuous strong performance, which will be achieved by sustained volume growth, the lower bunker price and the pursuit of its cost containment efforts. This will help for further improvements in the financial profile of CMA CGM and for the better positioning in the B1 category.