Maersk Line has entered into agreement for sharing vessels with Mitsui O.S.K Lines (MOL) and the Mediterranean Shipping Co. (MSC). Starting from July, the Vessel Sharing Agreement (VSA) will cover the the lanes between Asia and the South America's east coast.
"The VSA will simplify the network and improve operational responsiveness on the route," was said in a statement of Maersk Line.
The new agreement will replace all VSAs currently in place on the route. It will include 22 vessels on a two-loop setup with Maersk Line and MSC operating six vessels each (9,000 TEUs) on Loop 1 and MOL operating 10 (5,500 TEUs) on Loop 2.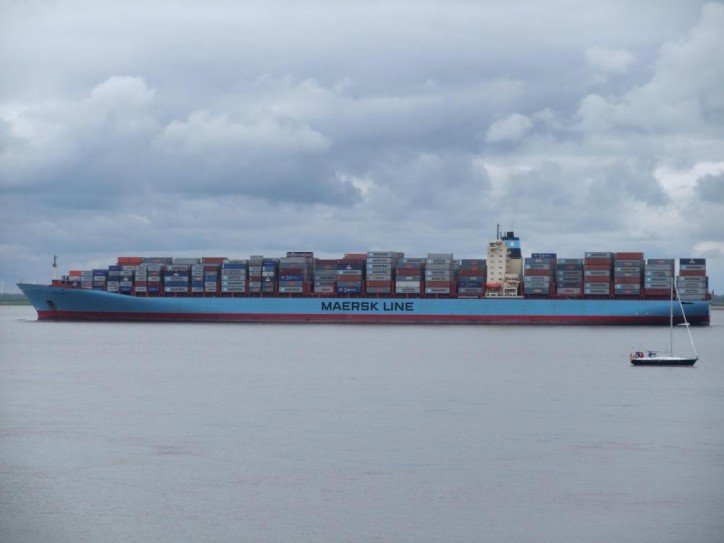 Axel Maersk, Photo: Joern Van Aspern