The 14,000-long ton capacity floating dry dock, the Vigilant, has been towed from Portland (Oregon) to Seattle (Washington) by Vigor Industrial.
The Vigilant is a 528-foot long floating facility, which after its transfer to Seattle, will take part in a contest for ship repair, maintenance and shipbuilding contracts with shipyards from California and U.S. Gulf Coast. The Vigilant was re-positioned in Seattle to take the place of its sister dry dock that stopped operational services in February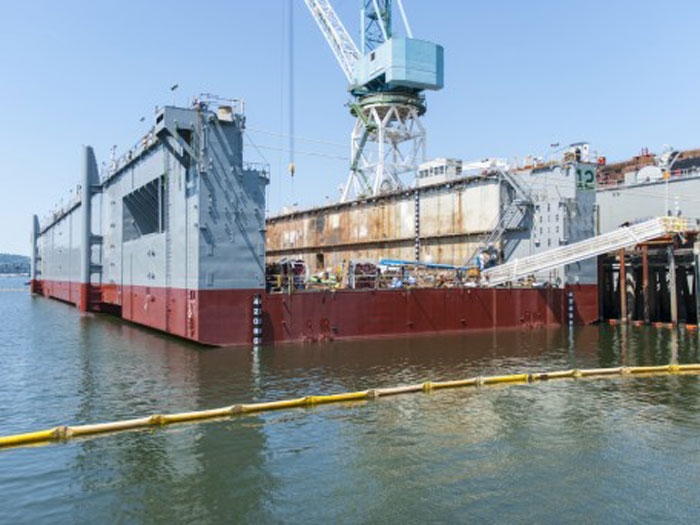 Image: Vigorindustrial
Vigor's plans to move the Vigilant to Seattle, came after the delivery last year of the Vigorous, which is the country's largest floating dry dock with its 80,000-long ton capacity.
Тhe company has made several improvements in the Vigilant construction in connection with its the entry in use in the saltwaters of Seattle. Before the facility has been working for 70 years in the fresh waters of the Willamette River. Some other improvements were performed of the facility, such as the connection and reconnection of ships to the dry-dock, while the construction process occurs.
According to Adam Beck, the Ship's Repair Executive Vice President of the Vigor company, the transfer of the floating facility is a valuable asset for the Seattle yard, local workers and the country's maritime economy.
"We were temporarily down to one dry dock and getting back to two will enable us to continue to perform construction, repair and maintenance work of a scope that few other shipyards anywhere can match," Beck added.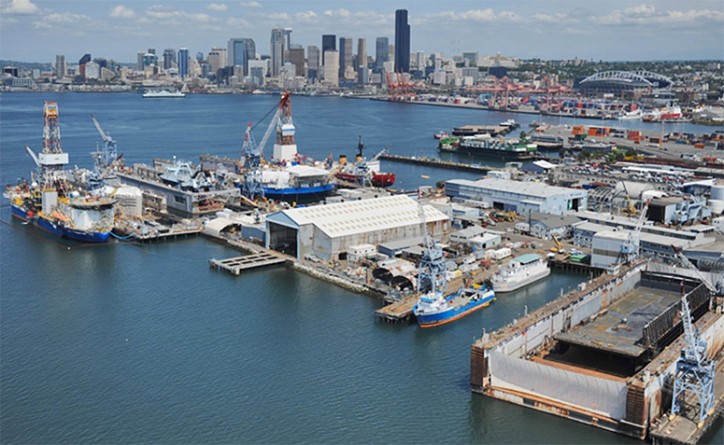 Image: Vigorindustrial
Vigor officials said, when the floating facility had in 2014 two large-scale dry docks in use, it had the capacity in Seattle to work simultaneously on several projects like building ferries for Washington State Ferries and the constructing of other vessels. Meanwhile, the Vigilant accepted the challenge for the building of a new fire boat for the Fire Department of San Francisco, successfully competing with many other shipyards.
"Bringing this asset to Seattle is consistent with our approach of strategically building our capabilities, workforce development and geographic mass from Oregon and Washington to Alaska. Our greatest asset is our workers, but infrastructure such as this dry dock is also critically important for efficiently serving our customers," said Adam Beck.