The global container division Maersk Line drops to second place with a reliability score of 80,4%, still remaining in the top positions.
According to the maritime analyst SeaIntel, for the first quarter of 2015 a drop in the company's reliability was accounted, which makes the Danish container transporter second in the classification. On the top position is the Chilean shipping company CSAV with a 0,6% point lead at 81% reliability. Third in the line is the German Hamburg Süd with 80.2 per cent.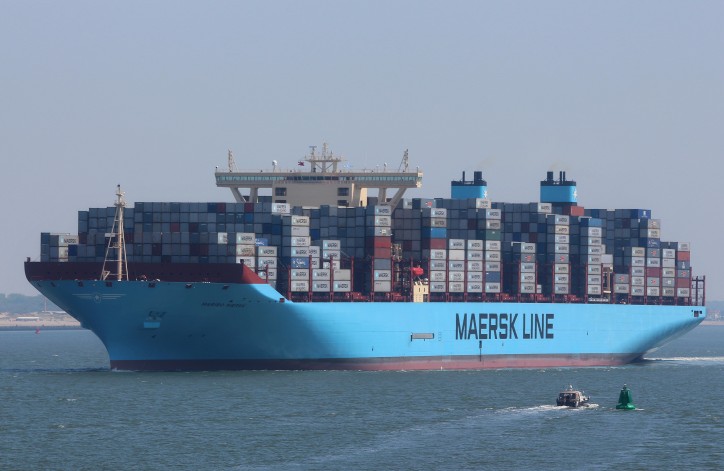 In comparison with the last year performance, for the first quarter period, Maersk Line reported 0.8% points increase of the reliability.
According to Maersk's Head of Operations, Keith Svendsen, the decline in January reliability was largely due to congestion on the U.S. West Coast.
Report indications show that in the last quarter of 2014, there was a global decline of reliability from 73,7% to 69,7 % for the first three months of 2015 caused most probably by the number of incidents all around the world involving Maersk vessels.
Maersk's Head of Operation explains that the global performance is strongly dependant on seasons and unpredictable circumstances.
The Danish container shipping company is in a top position, posting an overall schedule reliability of 91,1% on the Asia-North Europe trade lane, where is operating together with MSC in the terms of vessel-sharing agreement (VSA).
Maersk Line took second position after CSAV with a recorded schedule reliability of 76,2 per cent in the Asia-Mediterranean trade lane.
In February, the shipping company 2M posted a schedule reliability score of 79,3%, which has a decrease in March with the average amount of 67,5%, even though the 2M still remains the most reliable shipping operator in the East-West trade lane. The other two top operators offering transportation service in this merchant corridor are Ocean Three and CKYHE.