The Ocean Line 208, sailing under Bolivian flag, was hit today by a huge wave at 4:20 am local time.
On board of the vessel carrying sand cargo were 15 seamen, 14 of them are supposedly drowned.
According local media reports, the barge was sailing from Pengerang in Malaysia, loaded with cargo, when it was hit by big waves near Timur Tanjung Punggai.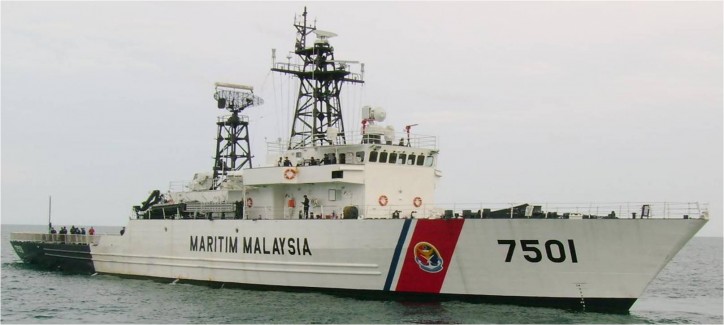 Image: MMAE
As reported by Amran Daud, the Tanjung Sedili Maritime Enforcement chief, the barge turned upside down and sank approximately 8,6 nautical miles near Timur Tanjung Punggai.
Up to the moment 14 people are missing and only one crew member has been rescued.
SAR teams are still looking for the barge's crew, which was of 14 Chinese and one local national.
Tanjung Punggai' Search and Rescue teams were at the accident location in the morning. In the current rescue operations are included one ship and three boats of the Malaysian Maritime Enforcement Agency (MMEA) from Tanjung Sedili.
A SAR-aircraft of MMEA and the Malaysian Marine Operations Force were also involved in the searching.