The Marine Accident Investigation Branch (MAIB)'s report regarding the June 8th, 2014 Shoreway-Orca collision off the Felixstowe coast, in which the skipper's wife unfortunately drowned, was published today.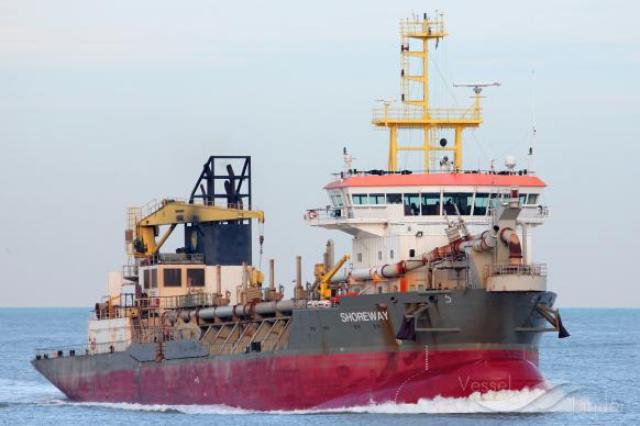 Photo: Hannes van Rijn
According to the report, the accident took place due to both vessels not having a sufficient lookout when the Shoreway dredger hit the Orca yacht in good visibility conditions, at about seven miles of Felixstowe, Suffolk. It further added that the Shoreway's chief officer altered the vessel's course, which was followed by the Orca entering a blind sector of non-sufficient visibility, due to the dredger bow's equipment, meaning the chief officer did not see the yacht until mere second before the two vessels collided with one another.
Mr. Ingram was able to see the Shoreway vessel from approximately 1.6 miles away and judging from its momentum aspect determined that there was not risk for a potential collision and engaged the yacht's autopilot system in order to go below deck for a brief period of time.
The two vessels collided with one another at 1.31 p.m. resulting in the near-immediate sinking of the Orca yacht. Ingram was successfully rescued from the water by the appointed rescue boat from the Shoreway vessel. Mrs. Ingram, however, who had limited mobility due to her going through a medical treatment recently, could not be found at the time, even though a thorough air and sea search operation was carried out.
Divers were able to recover her body from the sunken yacht the following day. The couple had two dogs aboard, one of them survived.
The MAIB's report points out that the Shoreway chief officer carrying out watch duties at the time of the accident shouldn't have been the only man standing on the bridge. It was determined that neither the Orca skipper, who went below deck, nor Shoreway's chief officer were in accordance to proper lookout requirements during the time before the accident occurred.
All potential risks regarding vessels, and especially small types of such, not being properly detected in Shoreway's blind sector hadn't been assessed by the dredger's Boskalis Westminster Shipping BV owners or the crew, and were also not a part of the master's respective standing orders or the safety management system of the vessel. The Shoreway's safety management system was that of a computer-based, fleet-wide, generic safety kind that brought little benefit to the crew of the ship, due to the fact that it did not contain any specific information regarding the vessel, nor did it contain any guidance or useful instructions.
The MAIB formulated a number of safety-related recommendations and also added that marine and port authorities, along with Boskalis Westminster had undertaken the necessary steps towards solving the issue.