BP has decided to settle with oilfield services Halliburton provider and Transocean contract driller's claims regarding the oil spillage of 2010 that occurred in the Gulf of Mexico and is viewed as the worst offshore disaster in United States history.
Under the stipulations of the U.S. Clean Water Act, BP is still facing a potential fine of a maximum of $13.7 billion.
Transocean, which was the owner of the Deepwater Horizon rig, had been able to settle its Clean Water Act liability for the amount of $1 billion. The Halliburton company, however, was never sued by the United States government, as reported by a person acquainted with the case.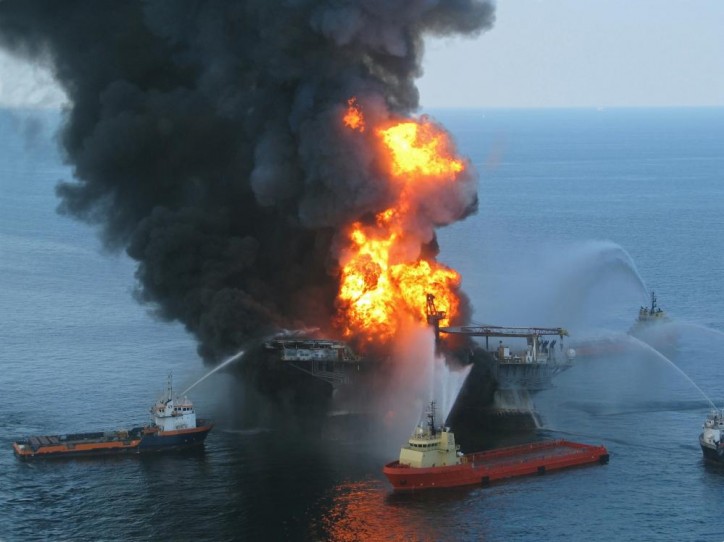 "We have been able to settle all aspects regarding the accident with our partners in the well as well as with our respective contractors," Geoff Morrel, spokesperson for BP commented via an e-mail.
Transocean reported that BP would be paying the company compensation in the amount of $125 million for legal fees it incurred, and added that both companies will be releasing all claims against one another.
Transocean further added that BP is also going to put an end to its attempts of recovering as an additional insured under the liability policies of the former, that are going to significantly boost up the company's recovery process with approximately $538 million in insurance claims.
The company said it would be making a payment in the rough amount of $212 million for the setting up of a fund aimed at paying out people and business that have claims the spillage harmed their way of life, which is to be approved by the U.S. District Court for the Eastern District of Louisiana.
"We congratulate Transocean for deciding to add additional finances to the settlement funds already provided by the Halliburton settlement in order to help and offer compensation to the people and business for their respective losses, that are a product of the disaster," commented James Roy and Stephen Herman, co-lead plaintiffs' attorneys.
The company elaborated by saying that it plans on making the due payments via cash on hand.
Back in September of last year, a United States judge ruled that BP bared the greater responsibility and was mostly to be blamed for the accident.
Halliburton, which was tasked with all cementing-related procedures regarding BP's well, had earlier opted in to blame the latter for only using six centralizers for the blowout that spilled millions of oil barrels for a total duration of 87 days.
Halliburton also commented back in September, that it had been able to reach a settlement for the amount of $1.1 billion for a larger portion of the claims regarding its particular part in the oil spillage accident.
BP has already taken pretax charges in the amount of $43.8 billion for clean-up costs and other various expenditures.