Chief Commercial Officer Stephen Schueler launched the Maersk Line Sustainability Update Friday 15 May 2015, while speaking to a group of US customers at a session on 'The Future of Sustainable Supply Chains' in Newport, US, the company said in its press release.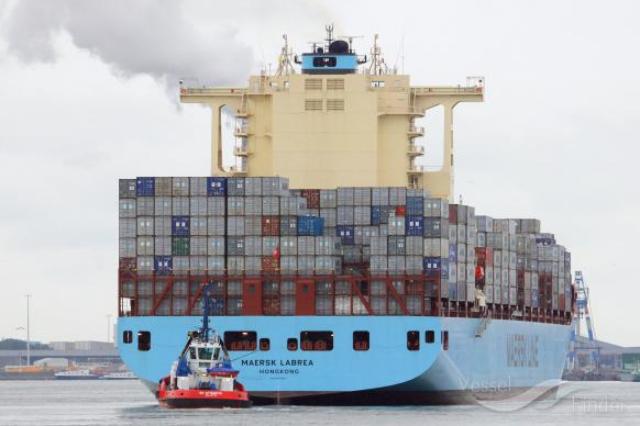 Photo: Hannes van Rijn
The 2014 Sustainability Update highlights how Maersk Line is committed to finding new ways of promoting social and economic progress through trade with the lowest possible impact on the environment.
Maersk Line will reduce CO2 emissions per container moved by 60% by 2020 compared to levels from 2007, says Signe Bruun Jensen, Global Head of Sustainability at Maersk Line.
With the launch of this new CO2 reduction target, Maersk Line is accelerating the effort to reduce its carbon footprint whilst growing the business. The impact of this new target is a sustained decoupling of economic growth from CO2 emissions.
In 2014, Maersk Line also launched the Carbon Pact challenge. The Carbon Pact is a long-term partnership wherein Maersk Line commits to a CO₂ target specifically tailored to the business of the individual customer. As part of the agreement, both companies also pledge to jointly drive transparency and promote more sustainable procurement – raising the bar for the entire industry.
In general, partnership has been a key theme in much of our sustainability work in 2014, be it transformational commercial carbon pacts with selected customers, removing barriers to trade in emerging markets or keeping countries connected in the face of Ebola.