The 192-metre Purple Beach has been abandoned after the 33,720-DWT vessel caught fire while en route from Immingham to Brake.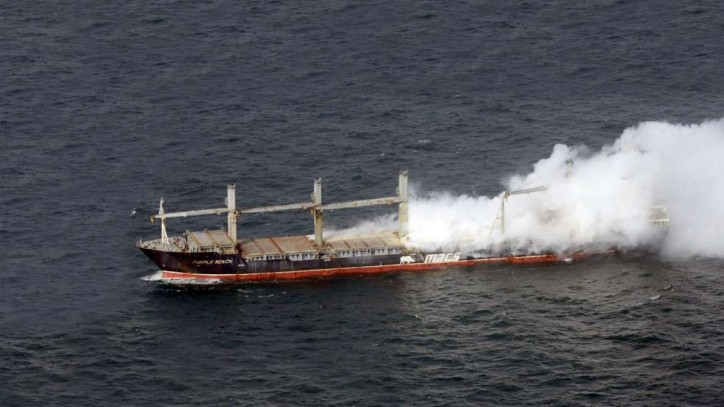 Photo: Markus Hibbeler / Bild
The fire aboard the vessel, which is laden with fertilizers, started in one of its cargo holds on Monday evening. Initially, the crew managed to contained and extinguish the fire, but on the following day it reignited while Purple Beach was about 15 nautical miles west of Helgoland.
Several boats were dispatched to the scene as the crew requested assistance. A team of firefighters was brought on Purple Beach to help contain the fire. A crew member reportedly has been airlifted after suffering injuries from the toxic gas.
Currently the crew and the firefighters have all been evacuated, most of them have also been taken to hospital for gas-poisoning treatment. The fire is still on and there is a possibility that the vessel might explode. Salvage boats are drifting in the site keeping a distance of some 3 nm due to danger of gas poisoning.