The U.S. National Park Service says visits on the USS Arizona Memorial have been suspended after an incident on Wednesday with a Navy ship, which struck and damaged the memorial's floating dock.
According to National Park Service Acting Chief, Abby Wines, around 7:30 a.m. local time a civilian tugboat was pulling the USNS Mercy, when the hospital ship struck the dock.
Navy officials and representatives of the National Park Service said that the incident is under investigation.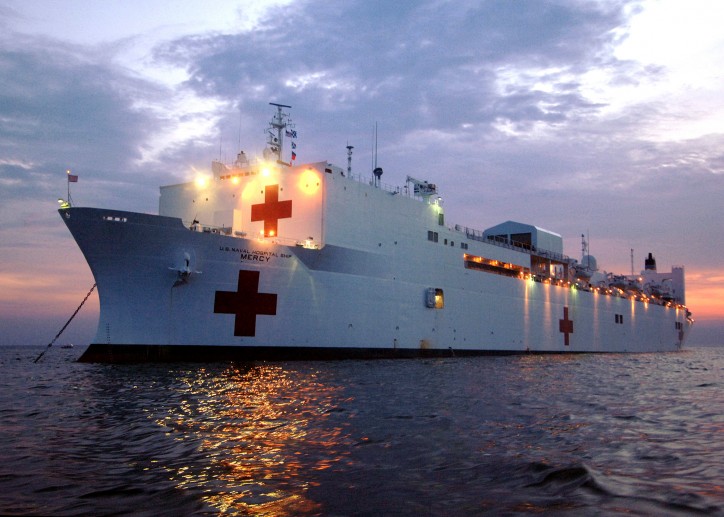 Image: Vessel Finder
Visitors are taken with boats to a place near the memorial where they can view it from a distance.
"At this point it's not safe for visitors or anyone to land there and disembark at the memorial," said Abby Wines.
According to Initial observations, the dock was moved approximately 10 feet toward the memorial. A small area of concrete was damaged (where the dock's ramp was joining the Memorial), also damage on the docks ramps and railings were found.
Due to safety concerns in relation with the damage, as officials identified after the inspection, the visitors traffic onto the memorial has been suspended.
Navy and National Park Service conducted an underwater assessment of the floating dock on Wednesday.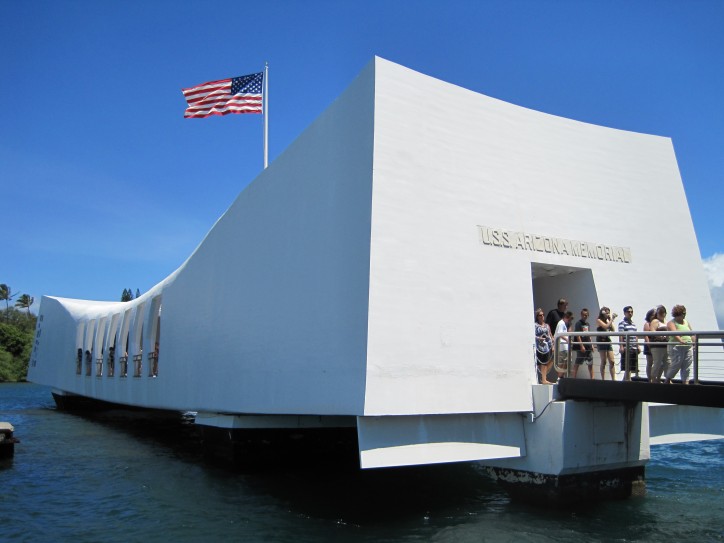 Image: wiki
It is still unknown for how long the visitors tours will be suspended. Officials believes the dock will remain closed at least for a week until the underwater observation is completed and until they assess the time needed to repair the damage.
The Pearl Harbor Center and the other Pearl Harbor Historic Sites like the Battleship Missouri Memorial, Pacific Aviation Museum and the USS Bowfin Submarine will remain open for visitors.
Over 5,000 people per day visit the Pearl Harbor Historic sites and most of them take the boat to view the USS Arizona Memorial, which was built to remember the 1,177 sailors and Marines killed on the Arizona when Japanese planes bombed the battleship during the 1941 Pearl Harbor attack.