A Unified Command, that consists of representatives from the U.S. Department of Interior, U.S. Coast Guard, City of Seldovia, Alaska Department of Environmental Conservation as well as the responsible party, and that was formed in order to adequately respond to a spillage of 6,000 gallons of diesel fuel that occurred into the Alaskan Gulf has finished up the removal operation of the fuel from the tank trailer that sustained damages aboard the Thor's Hammer motor vessel on Tuesday.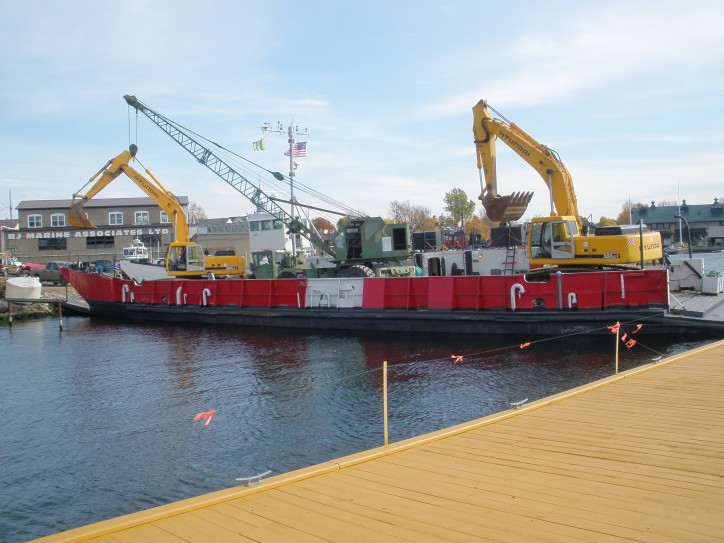 Photo: Leon Rusho
Alaska Chadux Corporation appointed a response crew and contractors that managed to remove the 3,000 gallons of diesel fuel that remained in the damaged tank, along with 28 bags consisting of oily waste that was gathered by the Thor's Hammer's crew. The 6,000-gallon spillage of diesel can't be recovered due to the effects of weathering and evaporation.
A Port Order Western Alaska Captain required for the Thor's Hammer vessel to stay in Seldovia for cleaning procedures and insurance of being safe for passing through to Homer. Later on the ship received authorization to undergo its voyage to Homer where it is to have all of its safety-related aspects examined by Coast Guard Marine Safety Detachment Homer personnel. The Port Order Captain also stipulated for the vessel to stay in Homer for determining if it is safe for commercial-related operations.
At the moment, Coast Guard officials are carrying out an investigation regarding the vessel's operations.