The first Liquified Natural Gas cargo vessel of the Qatargas Operating Company Ltd was sold Free-on-board (FOB) to the Kingdom of Jordan on May 12 at the Qatar's Ras Laffan Port.
The Arab country is about to join the group of LNG importing nations, as the Floating Storage and Regasification Unit (FSRU), the Golar Eskimo, was loaded with a cargo from Qatar.
The conventional-sized cargo, sold to the Royal Dutch Shell, arrived on May 25th in Aqaba (Jordan) and will be permanently moored near the Red Sea coastline.
The recent Jordan's energy imports and the country's entrance into the LNG industry marks a turning point in the local energy strategy, providing relief to nation's power producers. It also settles the Kingdom of Jordan as a significant member in the Middle East LNG market.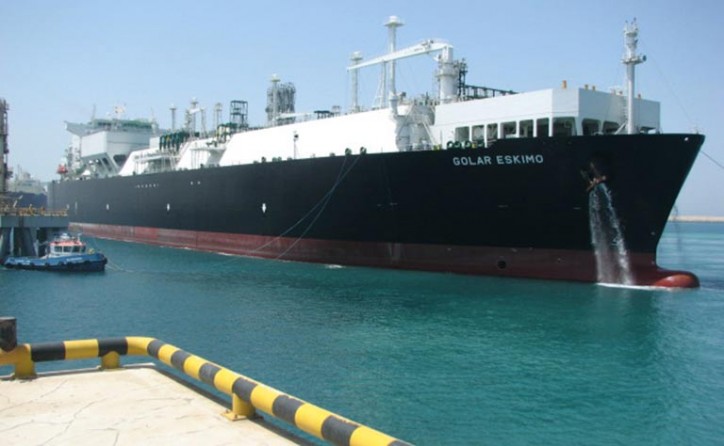 Image: Arrabian Supply Chain
Delivering LNG to Jordan for the first time, the Qatargas validate and increase the reliability of their supply of a clean, safe and efficient source of energy. In such a way, the company consolidates its position in front of the other countries participating in the LNG trade.
The development of a center for excellence, which supports the commissioning of both land-based LNG Receiving Terminals and FSRUs, is one of the most significant achievements of Qatargas.
Up to the moment, the company has supported the commissioning of 15 LNG terminals in Europe, the Middle and the Far East and across the Americas.
The Floating Storage and Regasification Unit, the Golar Eskimo, will be used as an LNG import terminal, moored at a purpose built structure by the Aqaba Development Corporation.
It has the capability to store 160,000 cubic metres of LNG and to deliver up to 500 MMSCFD, with a peaking capacity of 750 MMSCFD. The Golar Eskimo will be connected to the Jordan gas transmission pipeline that delivers the fuel to power plants across the country.
The FSRU was built by Samsung Heavy Industries. In February, it was additionally modified in the Singapore's Keppel Shipyard in order to complete all improvements, before its sailing to Jordan.
So far, Jordan has signed only one contract for an import of chilled gas via the Aqaba LNG Terminal. The agreement was signed with Shell for the delivery of 4.2 million m3 gas per day for a duration of 5 years.