A major fire in the engine room of the ONGC supply vessel Vestfonn forced the evacuation of 28 of its 33 crew member on Sunday afternoon.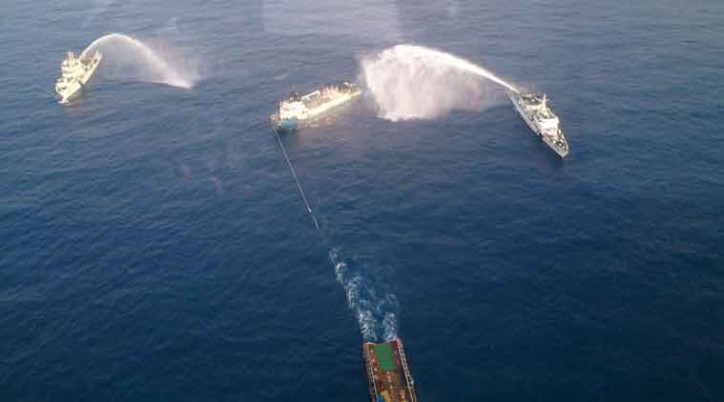 Express Photo by Rashmi Rajput
The incident occurred in the Mumbai High field, about 200km west of Mumbai. The 28 seafarers were evacuated on OSV Ahalya, the rest left on board the burning vessel to container the fire. The incident caused no casualties.
The Indian Coast Guard Maritime Rescue Coordination Centre (MRCC), Mumbai, dispatched the offshore support vessels BS Negi and Ocean Diamond, also aircraft was diverted to montor and coordinate the situation.
"By about 7.30 pm, the fire on board was controlled and the ship is being towed by another ONGC ship Malviya 24. The situation is being monitored," a spokesperson with the Coast Guard explained.