The Becker Marine Systems' Hummel barge gave 7.5 megawatts of low-emission power to the AIDASOL cruise ship during its layover at the Hamburg port. The event which took place on May 30th marked the first instance in which a cruise vessel was given eco-friendly power from an LNG hybrid barge.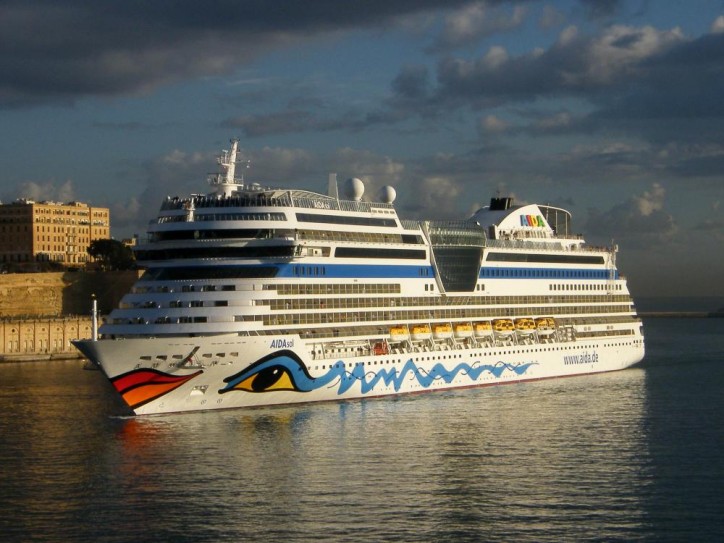 Photo: Anthony Vella
"By successfully conducting this premiere, the Port of Hamburg establishes itself as a worldwide role model. We are to also give out credit to our AIDA Cruises partner, that was greatly involved in this project, which was a technical challenge we managed to overcome through our combined efforts," commented Henning Kuhlmann, Becker Marine Systems' managing director.
Up till now, only a couple of other vessels have received power from this kind of barge.
"In order to contribute towards improving port cities' quality of air, all seagoing vessels are to be able to carry out this procedure in the years to come," further added Kuhlmann.
The barge, which was developed and is now operated by the Hamburg-based company, has a length of 76.6 meters and width of 11.4 meters. It works in the manner of a floating power plant that is able to generate power through the use of a gas container carrying 15 tons of LNG. The cryogenic liquid is heated in the gas processing plant and subsequently transferred to the barge's five gas Caterpillar motors.
The barge does not emit any sulfur dioxides or soot, in comparison to conventional marine diesel which is responsible for a sulfur content of 0.1%. Carbon dioxide and nitrogen oxide emissions are also greatly reduced. Thus it is only natural that this solution has been regarded as the cleanest possible option for generating shoreside electrical power cold ironing for the purposes of cruisers.
Becker Marine Systems has developed plans for extending its current operations by potentially offering the eco-friendly LNG solution to container carriers, bulker vessels and tankers.
"By managing this innovative worldwide first-of-its-kind project regarding the supply of energy for cruisers via the use of LNG during idle periods, we have been able to open a new, forward-looking chapter on the aspects of eco protection in the port of Hamburg," commented Michael Ungerer, AIDA President.
AIDA's new generation vessels are going to be homeported in Hamburg in the spring of next year. Aida Prima comes as the first cruiser that has an established shore power connection as well as a comprehensive system for exhaust after-treatment and a duel fuel engine. The ship might be operated via the use of LNG fuel, depending on availability.
Hong Kong authorities recently conducted a study that displayed results pointing out that a mere 35 international cruisers, roughly about 16%, are to be integrated with the necessary equipment for using shore power sources.