United Arab Shipping Company (UASC), who is among the world's leading container shipping lines, made an announcement recently that it is launching a North Europe – U.S. East Coast (NEU1) service along with ordering 3,500 reefer container units.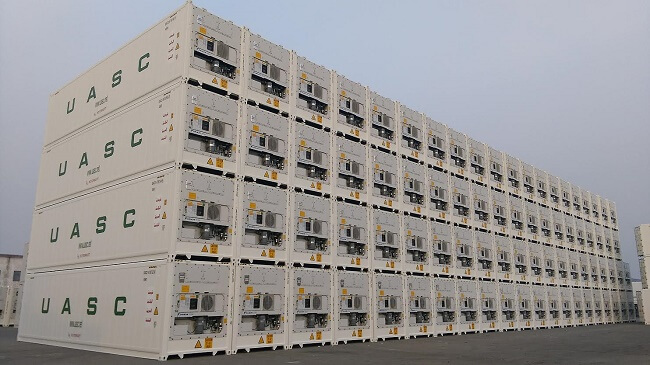 The brand new NEU1 service comes along the lines of the company's strategic worldwide network, aiming to provide its clients with global transportation means. The service features five direct port calls on a weekly basis in North Europe to the principle ports of Antwerp, Le Havre, Bremerhaven, Southampton and Rotterdam as well as four direct port calls regarding the U.S. East Coast to the biggest ports of Norfolk, New York, Savannah and Charleston.
UASC recently took delivery of 2,000 brand new reefer containers, which the company now followed by announcing an additional order for 3, 500 reefer units with Daikin-provided reefer technology. The current order serves as the 2nd milestone in UASC's expansion process regarding the company's services and reiterates its investments in the most innovative energy-efficient solutions regarding the purposes of carrying shipments consisting of frozen and chilled goods.
"Given our continuous efforts of placing customer needs at the top of our list of priorities, we are always vigorously searching for means to enhance our geographical reach and improve our products, while at the same time guaranteeing reliability and service excellence. The U.S. East Coast market field provides a great opportunity to us and to our clients, and the introduction of these new services serves as a significant step going forward for UASC," commented Jørn Hinge, UASC President and CEO.

"When regarding the quality and respective levels of performance and reliability, the company's latest reefer order features one of the most eco-efficient and reliable units available. The 2nd phase of new reefer containers will further enhance existing service growth levels and contribute for geographic access following new partnership deals with Hamburg Süd and CMA CGM for entering the North Atlantic trade, providing a link between Northern Europe and the U.S. East Coast," said Gareth Madsen, UASC's Head of Reefer Management.
Source & Image: UASC