A passenger ship capsized on the Yangtze River in China, reported a local media on Tuesday. The ferry Eastern Star was carrying 458 people in total, including 47 crew members. The passengers were mainly elderly Chinese tourists.
The vessel was heading to the southwestern city of Chongqing, sailing on a cruise from Nanjing, capital of east Jiangsu Province. It sank due to bad weather conditions at around 9:28 pm local time on Monday in the Jianli section of the river.
Some passengers are still alive inside the hull of the vessel, heard calling for help. Five bodies have been recovered by the rescue teams since the ship capsized.
Image: CCTV
According to local news media, up to the moment 18 people have been rescued.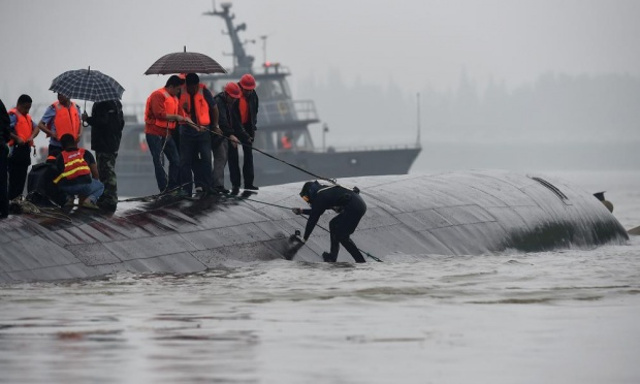 Image: Xinhua /Landov / Barcroft Media/Xinhua /Landov / Barcroft Media
Chinese premier Li Keqiang has arrived at the site of the accident on the Yangtze river to follow up and direct the rescue operations.
Initial investigations have found that the ferry Eastern Star, which has the capacity to carry more than 500 people, was not overloaded and it had enough life vests on board for all passengers.
The Eastern Star' captain and chief engineer were among the few to be rescued. They have been detained by police for questioning. According to their testimony, the ferry sank quickly after it was caught in what was described as a sudden "tornado".
Within two minutes the vessel was partially submerged and there was no time for a distress call to be issued. Seven survivors swam to shore and raised the alarm, stated a local media.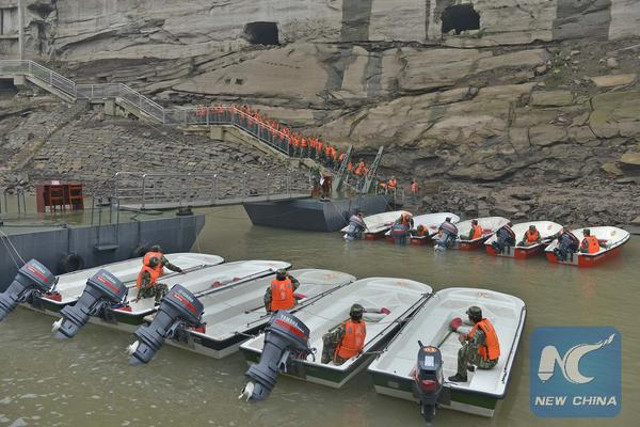 Image by: China Xinhua News
Fishing boats near the accident site were among the dozens of vessels helping in the search and rescue operations. Chinese authorities reported that more than 50 boats and 3,000 people had been deployed for the search-and-rescue efforts. Along with them, many divers and nearly 1,000 armed police officers are taking part in the searching.