New long term contracts were signed between Teekay Partners and a consortium of energy companies for providing shuttle tanker services for oil production activities in the East Coast of Canada.
Among the companies included in the project are: Husky Energy, Chevron Canada, Murphy Oil, Mosbacher Operating, Nalcor Energy, Suncor Energy and Statoil.
The new long term contracts were signed for the next 15 years with an option to be extended. The service will be provided by the Navion Hispania, which is one of the existing shuttle tankers of Teekay Offshore.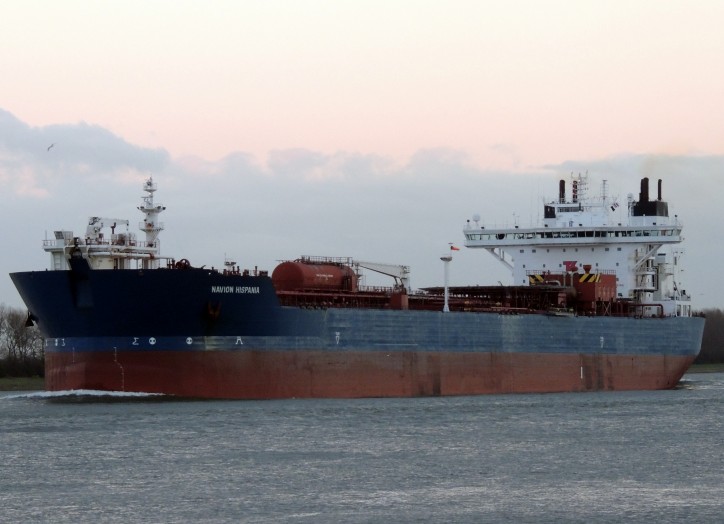 Image by: Ed van Dort
Other vessels in service will be the currently operating shuttle tankers in the Canadian East Coast line, which are two to three third party-owned. They will be chartered-in to Teekay Offshore affiliate located in St John's (Newfoundland), prior to the newbuildings delivery of up to four shuttle tankers.
Teekay Offshore is one of the largest international providers of marine transportation, oil production and storage services to the offshore oil industry.
The company will enter into shipbuilding contracts in a collaboration with the South Korean shipyard Samsung Heavy Industries (SHI) for the construction of three suezmax-sized, DP2 shuttle tanker newbuildings. The fully built-up cost is estimated to be approximately $365m, with an option to order one additional fourth vessel, if required.
These vessels are expected to be delivered in the period from the fourth quarter of 2017 through to the second quarter of 2018.
Peter Evensen, Teekay Offshore Chief Executive Officer, commented the new signed agreement:
"These new, strategic long-term shuttle tanker contracts mark Teekay Offshore's entrance into the growing Eastern Canada offshore oil production market, which is a focal point for Canadian oil and gas development. Teekay Offshore now has a leading market position in all three DP shuttle tanker basins, including the North Sea, Brazil and now the East Coast of Canada. I am pleased that we continue to secure new, accretive growth in our offshore logistics business, which increases the partnership's growth pipeline to $3.7bn of capital projects and extends our growth into late-2017 and 2018."