V-cube has conducted a demonstration test at the Tsuneishi Factory of Tsuneishi Shipbuilding to verify the possibility of using drones in the shipbuilding.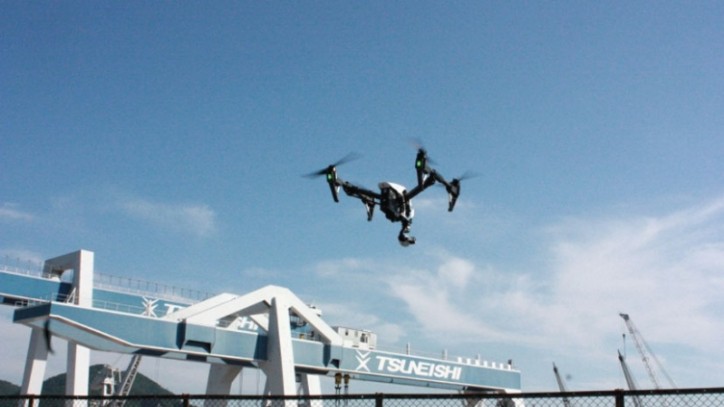 The test was held for four days, staring May 18, and aimed to check if it would be feasible to use multicopters for live visual feedback.
During the demonstration, a camera installed onto a drone was used to transmit live videos and photos of the roof of buildings and the high place of cranes. Thus, it was possible to track the operational status of the shipyard as well as the progress of construction works.
The information obtained from the videos and photos could be used to improve the whole construction process, including equipment maintenance checks and management.
A test was also conducted to verify if the drone would be useful in emergency situation. For the purpose of the test, the drone was deployed at full speed to a designated location to inspect the site by referring to the visual information.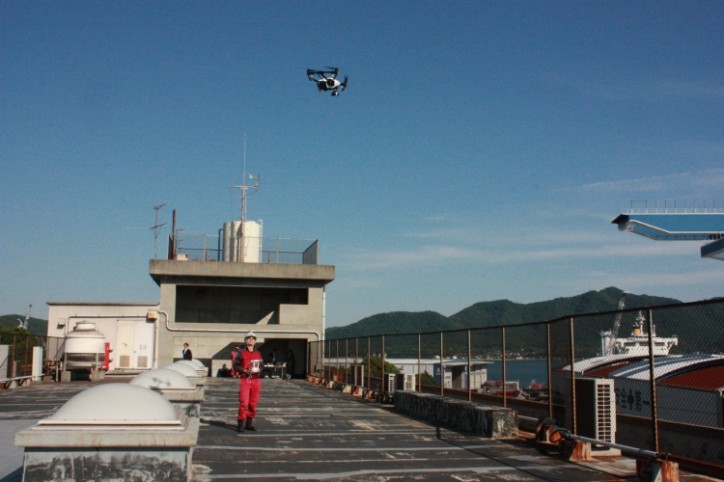 In order to improve safety and productivity in its shipbuilding business, Tsuneshi intends to use the service of V-cube that combines visual communications and drones.
"We have high hopes that this latest technology will help us increase efficiency at our factories and facilities, and also allow us to gather information quickly in times of disaster," was said in a company's release.
Source & Images: Tsuneishi