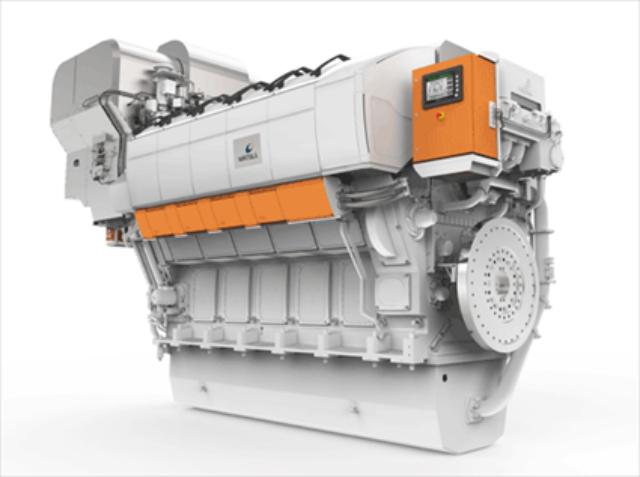 The Wartsila 31 engine that was launched recently has managed to acquire the Guinness World Record for the most efficient 4-stroke diesel engine. The universally recognized authority regarding record-breaking achievements verified the record earlier on May 26th. It serves as another confirmation of Wartsila's leadership position in the field of technology.
The listing uses as basis the highest fuel efficiency levels demonstrated by the engine, with its respective diesel fuel consumption reaching a level as low as 165 g/kWh. When compared to other current 4-stroke diesel engines on the market, this level is extremely low.
The Wartsila 31 engine's design is in accordance to the purposes of serving various vessel types in the Offshore, Cruise & Ferry and other marine sectors, where power requirements range from 4.2 to 9.0 MW. The engine itself has the ability to be operated via the use of a wide array of different fuels, and is designed in three alternative models: Dual-Fuel (DF), Diesel and Spark-Ignited Gas (GS). Wartsila 31's multi-fuel capabilities give operators the option to utilize various qualities of fuels, ranging from very light to very heavy diesel, and that also applies to the different qualities of gas.
"The marine industry is placing more and more of its focus towards flexibility and efficiency than ever before. Wartsilla's achievement in acquiring the Guinness World Records title for having the 4-stroke diesel engine with the highest level of efficiency is proof enough. Shipowners and operators are now presented the opportunity to take a proper and more efficient approach towards achieving improvements in the aspects of vessel operation and the reducing of expenditures. The Wartsila 31 has managed to redefine the criteria upon which we evaluate efficiency," comments Roger Holm, Wartsila Ship Power, Senior Vice President, Engines.