Videotel, the leader in the field of international e-Learning maritime training solution providing and KVH Industries, Inc., (Nasdaq: KVHI) company, has managed to successfully launch its computer-based training (CBT) e-Learning course № 500. This milestone further solidifies the company's position as the leading provider when regarding e-Learning CBTS in the maritime, offshore, ports and pilotage sectors etc. The company's maritime training solutions have been put on display in KVH Stand B04-16, Hall B, at the Nor-Shipping maritime event that is taking place in Oslo.
The latest course of Videotel called Work of the Emergency Response and Rescue Vessel (ERRV), places its focus on the crew's primary objectives and all emergency-related procedures regarding vessel operations in worldwide offshore oil and gas fields. It also elaborates on the various aspects of the EERV's day-to-day operational function. As the case with all of the company's training titles, this current CBT was produced in compliance with all Standards of Training, Certification and Watchkeeping (STCW) appointed regulations.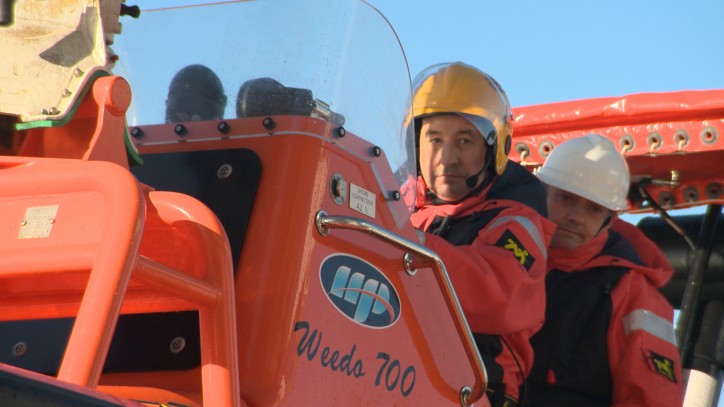 "We aim to deliver top quality of e-Learning training material in a vast array of formats. CBT is quite popular as it is an integral method of training, and we have further established our commitment towards this medium by launching our 500th course," comments Nigel Cleave, Videotel CEO.
CBT gives learners the option of following easy on-screen instructions in order for them to go through the appointed course at their own respective pace. The courses themselves feature a wide range of helpful texts accompanied by optional English language voiceovers, as well as photographs, 3D animations, video clips, and several interactive exercises for the trainees. In order to properly validate a trainee's understanding of the matter, there have been multiple choice on-screen tests compiled that are designated for completion after every module. There is also a longer finals test that consists of timed questions selected on a random basis, which is to be carried out at the training course's end.
In general the training solutions provided by Videotel, that are currently used aboard on over 12,000 vessels on a global basis, feature video materials, interactive distance learning courses and 3D animations among other various aids. The company has also stated its plans of updating its training program on a continuous basis via KVH's IP-MobileCastTM content delivery service without requiring any additional fees. The service employs the use of multicasting technology in order to provide content via its broadband connection to vessels that have opted in for a subscription.
Videotel initially started servicing the maritime industry with training courses back in 1973 when the Intergovernmental Maritime Consultative Organization (IMCO), the forerunner to the International Maritime Organization (IMO), focused on improving the available training materials' quality and required the services of the company. Since then, Videotel has managed to become the leading provider of top-class training materials, helping shipowners and vessel managers to be in full compliance with the STCW Convention, various operational practices and pertinent safety and health regulations.
Videotel's quality training material and solid relationships with the IMO are even more evident by the fact that the latter, which serves as a part of the United Nations, has opted in for choosing maritime education and training as 2015's Word Maritime Day theme, which has been scheduled to take place on September 24th.
Source: Videotel