Lloyd's Register (LR) has received the necessary approval to be regarded as an independent laboratory (IL) and is going to initiate testing procedures of Ballast Water Treatment Systems (BWTS) in order to achieve compliance with the requirements of the U.S. Coast Guard (USCG).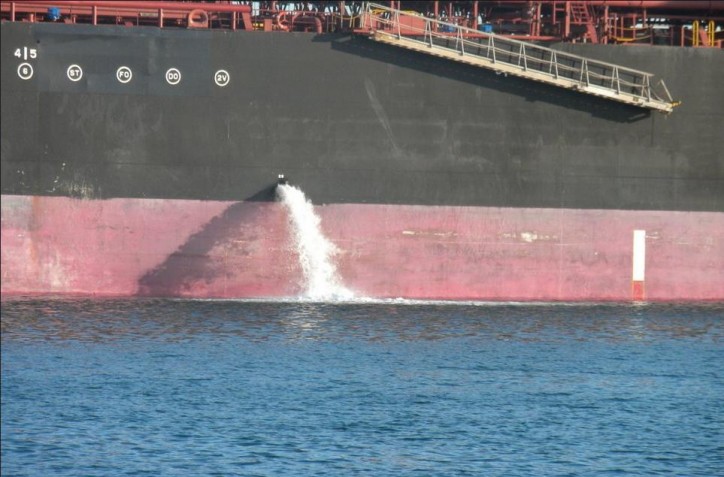 Photo: Khaled Abdelmoumen
The said regulations regarding the BWTS approval came into effect back in 2012. They stipulated the installing of improved BWTS versions aboard seagoing ships starting from 2014. Each vessel that conducts trading operations in United States water is to have an approved BWTS from the 1st dry-docking following the year 2016.
A Memorandum of Understanding (MoU) has been signed by LR with the DHI Denmark-based Ballast Water test facility and the DELTA electro/technical testing company. The leading test facilities in question will by aided by LR-appointed surveyors and statutory experts in order to carry out tests along the lines of the collectively recognized IL.
"Manufacturers of Ballast Water Treatment Systems equipment are faced with the challenge of being able to understand the various differences that are present between the type of approval regimes, and that of being able to make sure that their respective systems have managed to go through the appointed trials successfully in order to be approved for their compliance with the necessary regulations. LR can aid manufacturers in their efforts of understanding the different regulatory regimes with varying requirements and streamline the trial testing operations and approval-related activities to minimize the time and expenditures that accompany their efforts of placing their technology out on the market," commented Flans Kemp, Global Business Development Leader for Type Approval at LR.

"LR helps owners make sure that their equipment is thoroughly tested and subsequently receives approval for being in compliance with the highest standards, in order for them to be able to meet the various requirements of ship operators trading on a global basis," he further elaborated.