The Great Eastern Shipping Company, which is the largest private sector shipping company for liquid, gas and solid bulk transportation in India, took the delivery of its newbuild Kamsarmax dry bulk carrier named Jag Arnav.
The 81,600 dwt vessel was built by the Japanese shipbuilder Tsuneishi Heavy Industries, at its overseas Philippines affiliate facility in Cebu.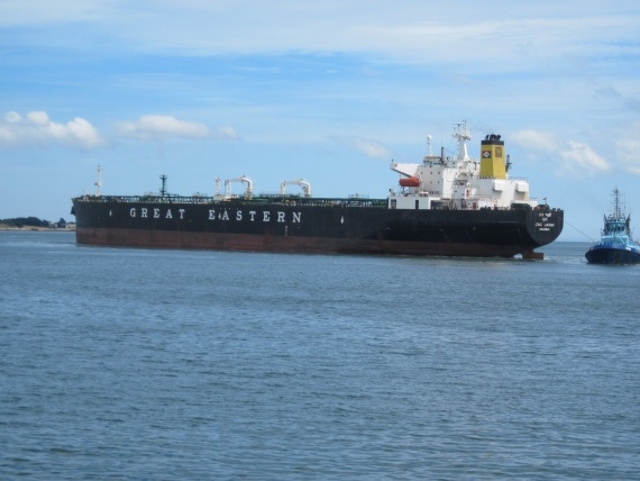 Image: GreatEastern
The new build bulk carrier Jag Arnav will join the Great Eastern fleet of 30 vessels. It includes 21 tankers (12 product tankers, 8 crude carriers and 1 LPG carrier) and 9 dry bulk carriers (5 Supramax and 4 Kamsarmax). Vessels' average age is 9.6 years with a total cargo-carrying capacity of 2.4 million DWT.
One more identical vessel is expected to be delivered by the Tsuneishi shipyard in Cebu.
The Indian company ordered to STX (Dalian) Shipbuilding a 50,000 dwt Medium Range (MR) product tanker and three 82,000 dwt Kamsarmax dry bulk carriers to be built by Jiangsu New Yangzi Shipbuilding in China.
All five newbuilds are expected to be delivered in 2016.