Hamburg is about to open its third cruise ship terminal in Steinwerder, which is a former island separated by the Elbe River from downtown Hamburg.
The new terminal in the Germany's leading port for luxury cruise ships will meet the cruise industry's growing demand.
The expectations are the third Hamburg terminal at the Elbe River to be called by more floating hotels and larger ones, which will increase the ship traffic in the region.
On Tuesday June 9, the Kronprinzkai quay is to be officially opened and put into operation.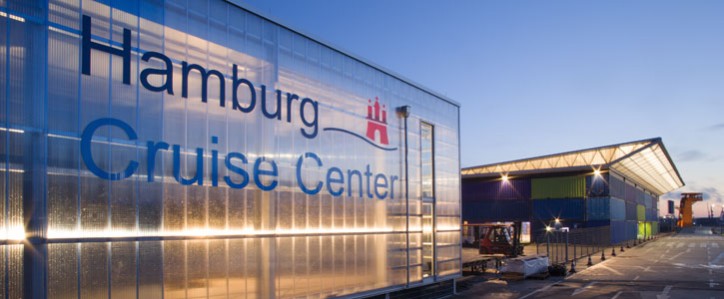 Image: Hamburg Cruise Center
Over 8,000 passengers will be able to disembark and board ships through the new Hamburg Cruise Center Steinwerder. The terminal will feature separate areas for arrivals and departures, to ensure smooth passenger and baggage flow.
Other two cruise ship terminals are located in the Hafencity and Altona district.
Until now, when the port was called simultaneously by several passenger ships, it was overcrowded and created blockage of the traffic flow.
According to Dietrich von Albedyll, the head of Hamburg Tourist office, the opening of the new passenger terminal has opened a greater market potential for the city.
Approximately EUR 64 million (US 71.5 million ) were invested in the terminal.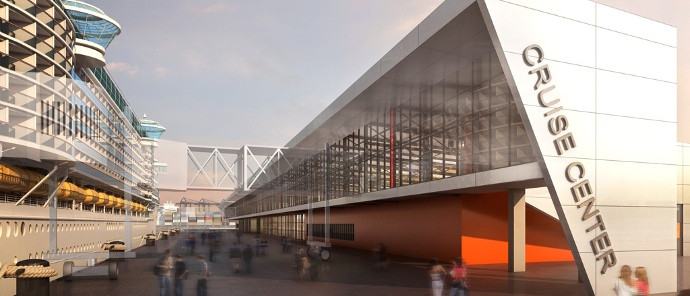 Image: hamburg port authority
Reports show that cruise ship tourism is currently booming. Hamburg is Germany's number one cruise port now, with nearly 590,000 passenger arrivals in 2014.
The previous year approximately 1.77 million people headed to the high seas from Germany.
According to Michael Ungerer, German head of the Cruise Line Association CLIA, the expectations for the market are to crack the two million mark by 2016.
By the end of 2015, the new Steinwerder terminal will accommodate nearly 160 passenger ships and over 525,000 passengers, which will pass through it.
For the North European sea region, the port of Hamburg is positioned third after the UK port of Southampton and the Denmark's port of Copenhagen.
Last year, the Hamburg port put a record with 189 cruise ships docking and bringing over 589,000 passengers.
The new Norwegian Escape of the Norwegian Cruise Line will call for the first time this year the port of Hamburg, where it will receive its final touches from Meyer werft.