The challenging conditions of the market have resulted in the inevitable fact that ship owners are now reconsidering their priorities. During the last few months, especially since 2015's beginning, uncertainty has been a definite factor in leading the majority of owners towards a complete overhaul of all criteria impacting tonnage supply. As a result scrapping operations and reorganization of the new delivery program have demonstrated a more intensified level of pace over the last several months, resulting on their own in the holdback of the fleet's growth rate.
However, according to the most recent weekly report of Allied Shipbroking, "the factor that will with all certainty dictate the market course in the years to come is going to be the rate at which new contracting is taking place, due to the fact that even if we are to implement measures to fight off the current order-book effects, the results will be minimal if we are to witness an increase in vessel orders or even if they are to simply remain at their current amount."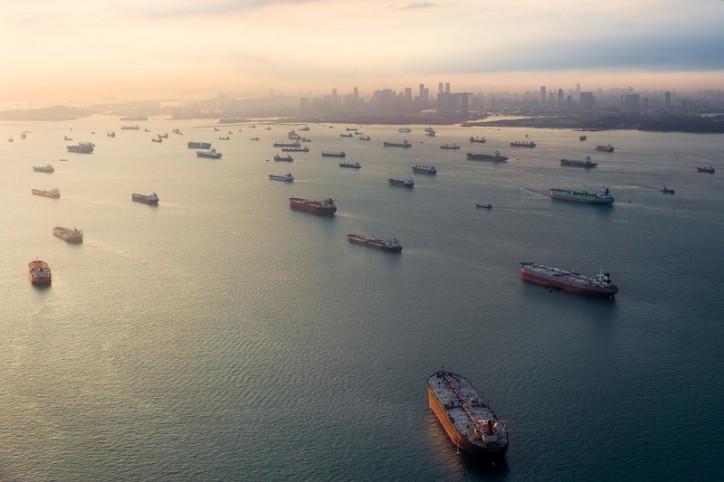 As stated by Mr. George Lazaridis, Allied Shipbroking's Head of Market Research and Asset Valuations, " to the whole shipping industry's state of dismay, shipowners and potential investors have managed to considerably marginalize new contracting. The level of new orders has definitely demonstrated a slower pace, with the most recent statistics displaying a total of merely 329 vessels of all ship types as being placed on order between the period of January-May. As evident by the numbers this is quite a significant reduction when compared to past years, demonstrating a 61.7% drop in comparison to the same period back in 2014 and respectively a 55.9% fall when compared to 2013."
Lazaridis, also adds, of course that "one might come out and comment, however, that this drop, although being significant in size, may be the result of just a lack of appetite regarding dry bulkers. This will be fairly accurate as orders for dry bulk vessel during the stated five-month period have dropped by 78% when compared to 2014 and by 70% in comparison to 2013. It will be even more accurate, though, if we note the fact that appetite regarding new orders has not been limited only to dry bulkers. Tanker vessels, which have demonstrated impressive results along the lines of freight profits this year, have also been unable to garner the same investor interest as they managed to do so in previous years.
He further commented that "new contracts have demonstrated a 40.9% drop when compared to 2014, and a 48.8% fall in comparison to 2013. It is worth noting though that a large number of dry bulk orders have been remade into tanker orders, thus practically adding no new orders to the orderbook in a way. Another sector that has displayed such a switch of orders regarding dry bulkers has been the container carrier sector, even though the numbers lean towards the fact that new contracts in the sector have managed to demonstrate a relatively better pace, with "only" a 26.5% drop in comparison to 2014 and a 30.1% one in comparison to 2013. And finally we come to the Gas sectors, that have managed to experience an especially positive rebirth regarding the volume of new contracts that were placed during the last 3-4 years, but now they have also succumbed to the 2015 scepticism, with new orders dropping by 69.4% and 55.2% in comparison to respectively 2014 and 2013.
So as statistics show it has generally been quite the difficult year for shipbuilders. Lazaridis commented that "the prime question is how long could this trend continue and to what extent in the years to come ? Also, given the fact that some sectors of the shipbuilding industry are actually demonstrating a sufficient profit level, what is the reason behind potential buyers' lack of interest in placing new orders ? With the dry bulk market's poor performance having considerably effected all shipowners and with international markets having experiencing difficulties of showing signs that more prosperous times lay ahead, it looks as if most are satisfied with the more conservative approach regarding the placement of new orders. Meanwhile, during the last five months views on secondhand assets have become more favorable as the offered discount rates are significant in comparison to the respective newbuilding prices that are being offered. Additionally, a large number of potential buyers may be simply waiting for shipbuilders to offer further discounts, as the pressure on them grows to maintain their orderbook alive."