On Tuesday, June 9th, the International Seafarers' Welfare Awards were announced during a ceremony hosted by the International Maritime Organization's Secretary-General, Mr. Koji Sekimizu that took place at the International Maritime Organization (IMO), which is based in London.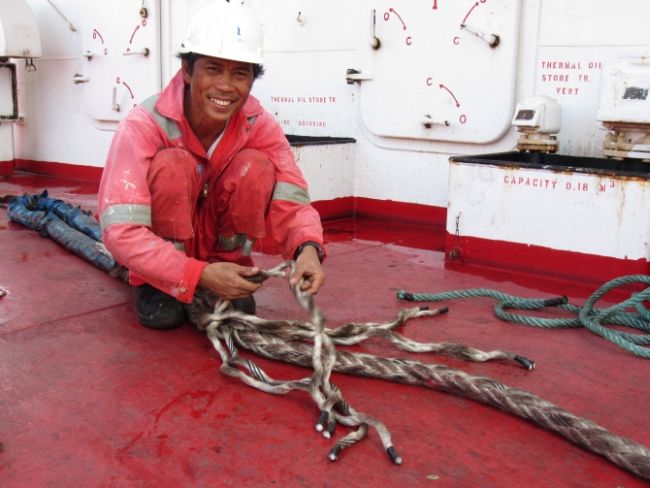 And the winners are the following:
The Judges' Special Award was received by Rev'd Ken Peters, Mission to Seafarers Director of Justice and Public Affairs
The Judges' Posthumous Award was given out to Mr Paul Karras, Hunterlink Recovery Services founder
Eidesvik received the award for Shipping Company of the Year
The Canada-based Port of Halifax was awarded with Port of the Year
Seafarers' Centre Bremerhaven received the award for Seafarer Centre of the Year
India's National Union of Seafarers was awarded with the Dr Dierk Lindemann Welfare Personality of the Year Award (organization)
Chirag Bahri (MPHRP) received the Dr Dierk Lindemann Welfare Personality of the Year Award (individual)
The late Dr Dierk Lindemann is the man after whom the Welfare personality of the Year Award is named. He unfortunately passed away last year on March 17th. Dr Lindemann was the spokesman for the Shipowner's Group at the ILO and played an integral part in the adoption of the Maritime Labor Convention.
Koji Sekimizu, IMO Secretary-General commented that the awards are a perfect way of recognizing the achievements and doings in the aspects of providing welfare facilities and services for seamen on a global basis.
"I hope that the awards manage to raise seafarers' welfare profile and serve as motivation for others to evaluate and subsequently enhance their current performance results," he further added.
ISWAN Executive Director, Roger Harris, commented: "These awards aim to recognize excellent achievements and inspire the rest of the community to contribute more towards seafarers' welfare. We are extremely pleased that the award ceremony is taking place here at the IMO in London."
The judges for this year were Mr Steve Cotton, International Transport Workers' Federation General-Secretary, Fr Bruno Ciceri, International Christian Maritime Association Chairman, Mr Masamichi Morooka, International Chamber of Shipping President and Ms Rose George, who wrote the award winning 'Deep Sea and Foreign Going: Inside Shipping, the Invisible Industry that Brings You 90% of Everything'.
All of the said awards are made possible due to the funds provided via a grant by the ITF Seafarers' Trust. The sponsors for this particular year are: Garrets (Shipping Company of the Year), Inmarsat (headline), ICS (Dr Dierk Lindemann Welfare Personality of the Year – organisation and individual) and Wrist Ship Supply (Seafarer Centre of the Year). The awards' media sponsor is in the face of Crewtoo. The International Maritime organization also supports and endorses the awards, as well as the International Christian Maritime Association (ICMA) along with the International Transport Workers Federation (ITF) and the International Labor Organization (ILO).