On Thursday June 11, an area that was widened in the newly expanded Panama Canal was started to be filled with water, as a preparation for the full service operation of the Canal, expected to start in April 2016.
The Panama Canal Authority informed that the area around the new Agua Fria locks in Gatun, on the Atlantic coast, will be site of preliminary tests.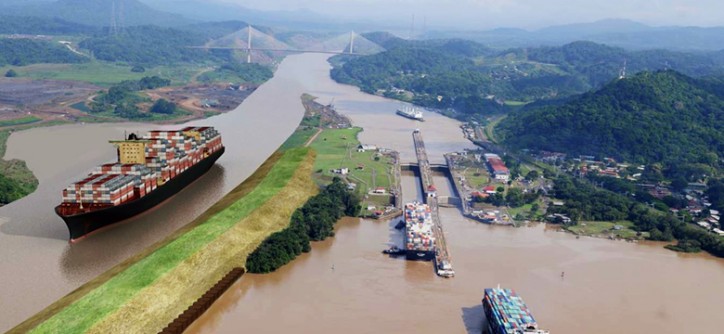 Image: CH2M HILL
According to the builders consortium Grupo Unidos Por el Canal (GUPC), the first lock will be completely filled up with water in three to five months.
The GUPC is carrying the project on the design and construction of the Third Set of Locks, which is the main component of the program for the Panama Canal Expansion. Once finished, it will allow the transit of ships, carrying over 14,000 containers, which is the triple, in compare with the current capabilities of the Canal.
The expansion works began in 2007 and were scheduled to be completed in 2014 for the 100th anniversary of the canal. Unfortunately the construction works have seen repeated delays.
The cost of the mega project has reached nearly $5.25 billion, with almost a year delay.
Approximately five percent of the world's maritime trade passes through the Panama Canal. Chinese and US shipping companies are among the biggest users of the strategically situated waterway.
In 2014 Nicaragua started the construction of a rival canal, which could handle even larger ships. The project is estimated for $50 billion and is set to be completed within the next five years.