Two North Korean nationals have been jailed in Panama for 12 years for attempting to smuggle Cuban weapons through the Panama Canal.
Captain Ri Yong-Il and the ship first mate Hong Yong-Hyon, were working on the North Korean-flagged Chong Chon Gang, when it was stopped and searched in July 2013.
They were convicted of arms trafficking, after the ship was found to be carrying Cuban weapons including surface-to-air missile systems and launchers, such as two Soviet-era MiG-21 aircraft, air defence systems, missiles and command and control vehicles.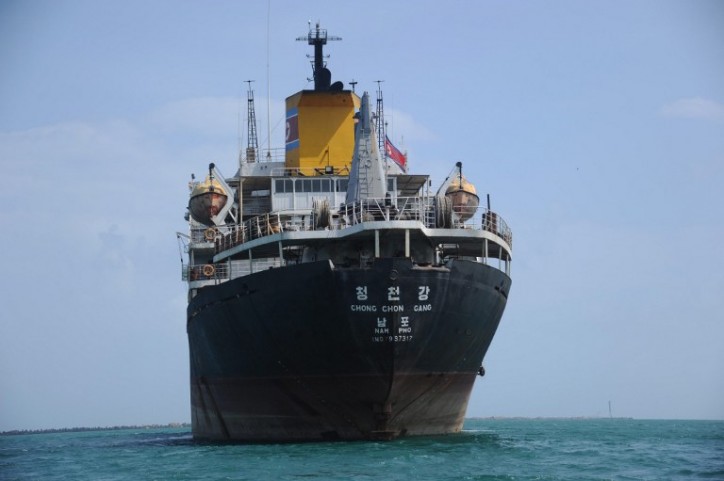 Image: Rodrigo Arangua / AFP
The unregistered cargo on board the Chong Chon Gang, was hidden under 200,000 bags of sugar and had been destined for North Korea, in violation of strict sanctions.
The convictions of both seafarers came as something of a surprise, since a lower court had let the seamen off, after their ship was found to violate the law.
On Sunday Julio Berrios, the seamen attorney said:
"Panama's Second Circuit Court first revoked that ruling and then sentenced the ship's captain and co-pilot to 12 years in prison."
Cuban officials had argued that the weapons were "obsolete" arms, sent from Cuba to Pyongyang for repair. However, the finding raised concerns about Cuba's military cooperation with North Korea.
The attorney stated: "Cuba has said that those weapons belonged to it and that they had been sent to North Korea to be repaired. And if Cuba says they were its weapons, it makes no sense to say the captain and copilot possessed these weapons of war. This turnabout needs no legal analysis. It stems from international pressure, and as such violates both national law and international law."
Earlier the rest of the Chong Chon Gang crew of more than 30 seamen were acquitted by the court.
The cargo ship Chong Chon Gang is owned by the North Korean Chongchongang Shipping company. The 13,990 dwt general cargo vessel was built in 1977 in Nambo Shipyard, North Korea.