The CMA CGM Group and the German Authority Havariekommando have conducted an exercise to test the capability of Havariekommando to tow ultra-large container vessels.
The test was held on Saturday (June 13) at Deep Water Road off Heligoland and the 16,000-TEU CMA CGM Jules Verne was used for the exercise.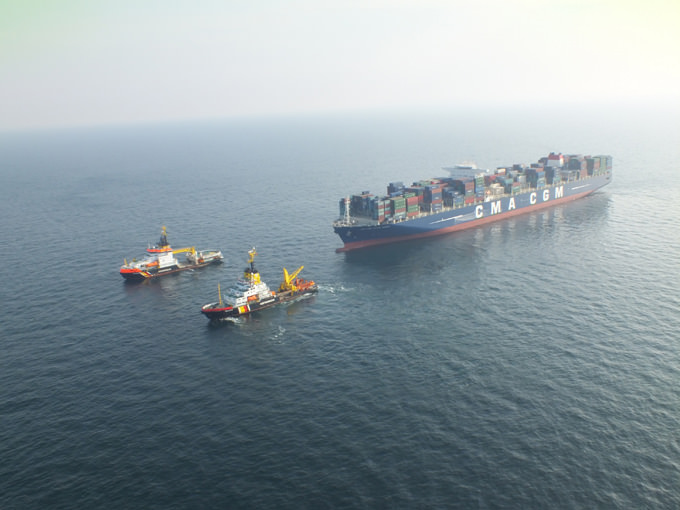 The test involved different exercises for CMA CGM Jules Verne – altering geographical position, taking over a ship in distress role during emergency towing and allowing Havariekommando's representatives to board.
The operation forces of Havariekommando had to board CMA CGM Jules Verne via helicopter and evalute the situation with the ship's master. The exercise also aimed to train the communication between the on-scene-coordinator, the boarding team, the emergency towing vessels and the CMA CMG Jules Verne. The Havariekommando teams were tested to assemble towing connections and tow the the ultra-large container vessel on different courses.
CMA CGM Jules Verne (IMO number 9454450 and MMSI 228032900) was built in 2013. The 186,470-DWT vessel has a lenght of 396 m.
Current position of CMA CGM Jules Verne
Source & Image: CMA CGM Group