The Korean tall ship Koreana ran aground on June 14 with 38 people on board, 34 were the passengers.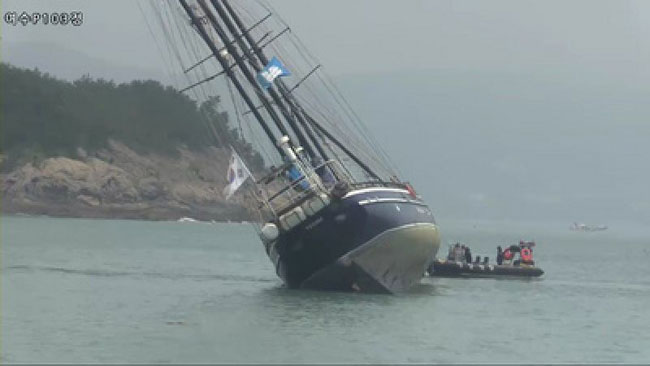 The incident occurred on Sunday morning off Yeosu, some 500 meters off the coastline. The vessel was returning to the port of Liushi Su Hudong.
The grounding caused breaches, the vessel listed 35 degrees to port and was in danger of sinking. All people on board, most of them foreigners, were evacuated and none was reported to have been injured.
According to a statement of the Korean Coast Guard, the Koreana was refloated at high tide.