Two barges that drifted against piers of the Starved Rock Dam in Utica, Illinois, on Sunday afternoon, have been safely recovered by the US Coast Guard, U.S. Army Corps of Engineers and the owners of a tug and barges.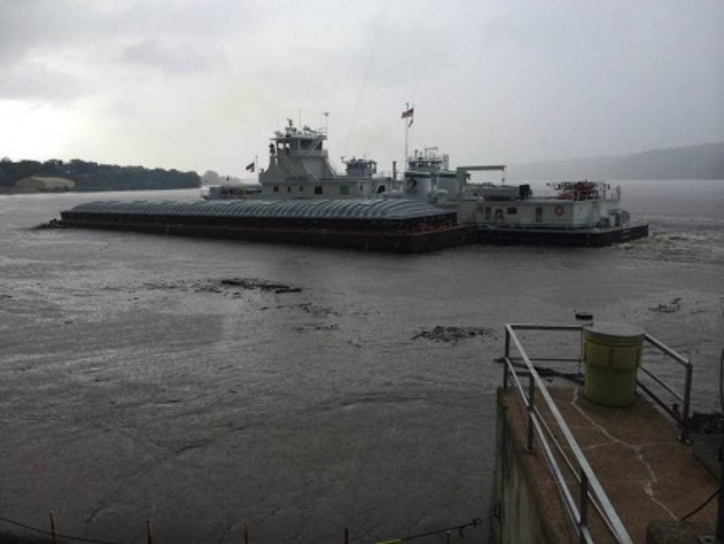 Image: DVIDS
On Sunday, the 157-foot towing vessel, Joyce Hale, was pushing eight barges of dry cargo south on the Illinois River. During the operation, four of the barges broke away from the vessel's tow wires.
Around 1:15 pm local time, watchstanders at Lake Michigan CG Sector in Milwaukee were immediately notified by the crew for the freely drifting barges.
Joyce Hale crew recovered two of the barges, but the other two made contact with the protection cells of the Starved Rock Lock and Dam.
It was reported that both barges do not contain any hazardous materials. One of them was loaded with corn, the other one with sand.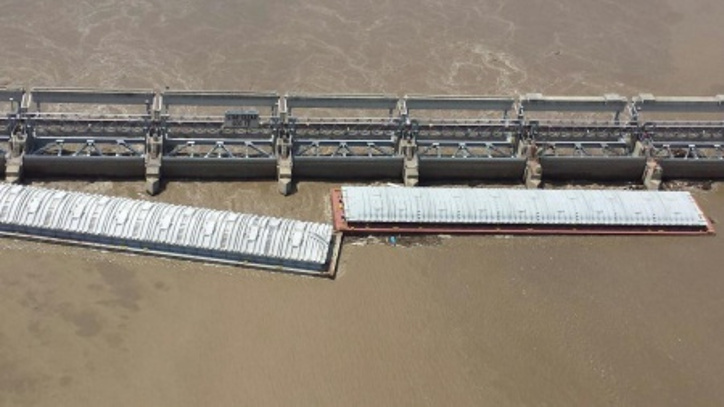 Image: DVIDS
Coast Guard teams were dispatched to the incident site aboard a helicopter in order to check for damage, also inspectors from Chicago Marine Safety Unit, who started an investigation.
The lock was temporarily closed by the Army Corps of Engineers, as the preliminary investigations have shown that there was minor damage to the dam and the barges.
There is no information for injured people or pollution during the incident.
Capt. Amy Cocanour, commander of Lake Michigan Coast Guard Sector said:
"The Coast Guard, Army Corps of Engineers, American River Transportation Company and LaSalle County Emergency Management Agency are working closely together to ensure and safe and effective response to this incident. Our goals to safely recover the barges and reopen the waterway as soon as possible were achieved."