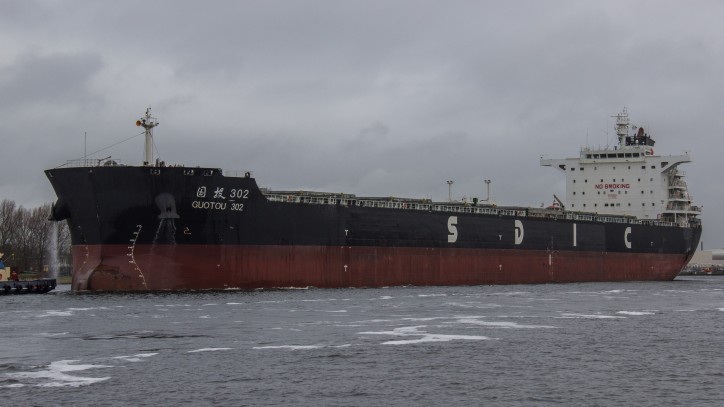 China's government has issued its approval regarding a plan that requires from civilian shipbuilders to ensure that all new vessels may be employed by the military during times of an emergency, as commented by a state-run newspaper on Thursday.
"The plan is going to provide China with the opportunity of converting its civilian fleet's considerable potential into military strength," commented the China Classification Society, a China-based shipping industry association.
It is to also greatly contribute for improving the strategic projection as well as the maritime support capabilities of the People's Liberation Army, as stated by the official China Daily.
"Given the times and conditions of modern naval warfare often the mobilization and deployment of a large number of vessels is required, whilst mass production levels regarding naval ships during peacetime are not quite sensible to economically rational views and tendencies," commented Cao Weidon, PLA Naval Military Studies Research Institute researcher, working for the newspaper.

"So it is only natural that shipbuilders do reserve a fair share of military application platforms aboard their respective civilian ships in order for them to be ready to properly serve the navy during times of military activity."
The Technical Standards for New Civilian Ships to Implement National Defence Requirements comes as the result of a research project that lasted for 5 years and was carried out in a joint-effort by the shipping body along with the military.
It feature 5 types of ships – multipurpose, container, bulk carrier, roll-on/roll-off, and break bulk.
In recent years, other various countries have also employed their civilian shipping fleet for the purposes of helping during times of military emergencies, such as Britain during 1982's Falklands War.
China has really boosted its defense expenditures in order to bring its current forces up to the newest and best available technology standards.
Last month, China pledged a vow to continue its efforts of expanding its open seas protection and voiced heavy criticism towards its neighbors who engage in provocative actions on its islands and reefs.
The increasingly assertive moves displayed by the country towards pressing sovereignty claims in the South and East China Seas have caused quite the stir in the region and have resulted in a fair share of concern over at Washington. The country, however, states that it hasn't got any hostile intent in mind.
China's claims overlap with those of Vietnam, Philippines, Taiwan, Malaysia and Brunei regarding the South China Sea, which accounts for annual ship-borne trade passes in the amount of $5 trillion.