The cargo landing craft vessel Alur Barito sank on the Barito River near Banjarmasin, South Kalimantan, Borneo.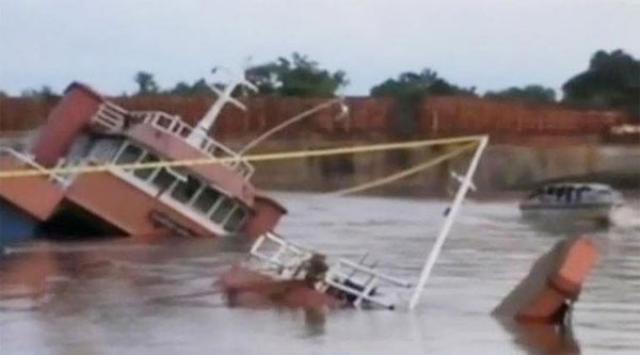 Photo: tv.liputan6.com
The incident occurred on Saturday morning. The vessel was en route to a mining company laden with 300 tons of explosives including dynamite, detonators and aluminum nitrate.
Initially, LCT Alur Barito ran aground, it started to take in water, which caused it to sink. Preliminary investigation states the vessel might have been overloaded.
There are no reports of injuries.