Mexican news media reported an explosion on Pemex oil platform in the Southern Gulf of Mexico on Monday, June 22.
Later it was confirmed by Pemex, which is a controlled by the Mexican government company, that there was an accident on board the platform. Pemex is the world's ninth-largest crude producer.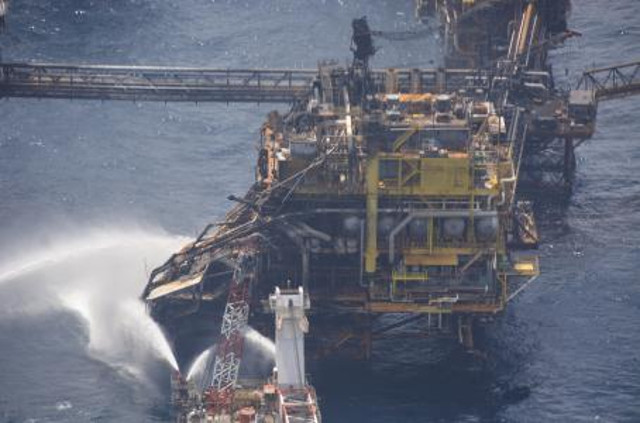 Image by: oronegro
According to company officials it was not an explosion. They said, an oil and gas leak was detected, which caused a fire.
The accident was confirmed by the Emergency services of Campeche, which is a nearby state and state's capital city.
Akal-H is an oil rig, part of the Akal field complex, one of the most productive areas within the Cantarell field.
Most of the time the rig is remotely operated, with functions performed from ashore. At the time of the accident on board the rig there were three people doing routine inspections. The workers were evacuated and all of them are safe and not injured. According to Pemex, the fire on board Akal-H is under control, but still the company could not confirm if the oil rig production is affected or not.
The last incident on board Pemex oil rig is followed by another two incidents this year.
After a fire on board at a platform in the Abkatun Pol Chuc complex in April, four people died. Just a month later on an offshore maintenance rig another two workers lost their life.
As it is known, the Mexican government has a policy to offer after a competition its shallow water oil fields to outside companies. However, some industry experts believe that this sequence of incidents could make firms wary of working together with Pemex.