On Thursday 18 June 2015, Operation Atalanta warship, ITS Libeccio, responded to a distress call from an Italian-flagged merchant vessel, MV Roberto Rizzo, after it became adrift 55 nautical miles off the coast of Somalia.
The merchant vessel had been en route from Greece to China, when it issued a distress call, after developing serious engine problems.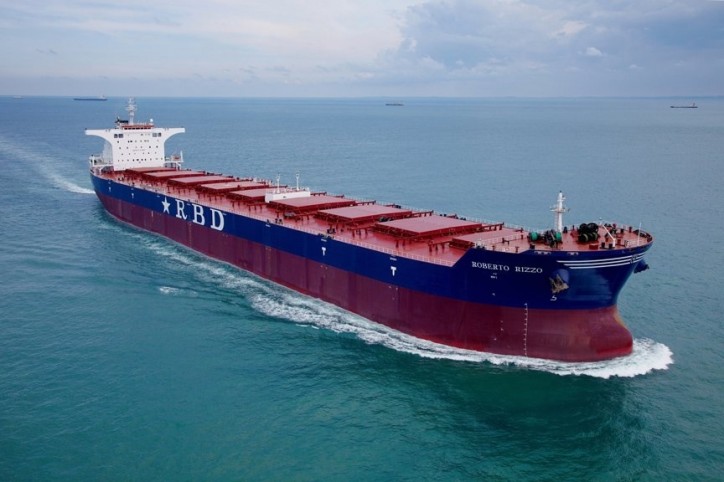 Image by: Lorenz Ablanida
According to EURNAVFOR, its close proximity to the coast made it vulnerable to potential pirate attack. Therefore the bulker asked for military assistance in order to increase its security.
The EU Naval warship ITS Libeccio, that was patrolling the Gulf of Aden to ensure the protection to the vulnerable shipping, headed to the area in order to give assistance to the Italian merchant vessel.
The organic Libeccio's helicopter Augusta-Bell 212 (Call sign thunder 66) took off from the Italian frigate to provide the necessary safety to the vulnerable ship whilst fixing the engine failure.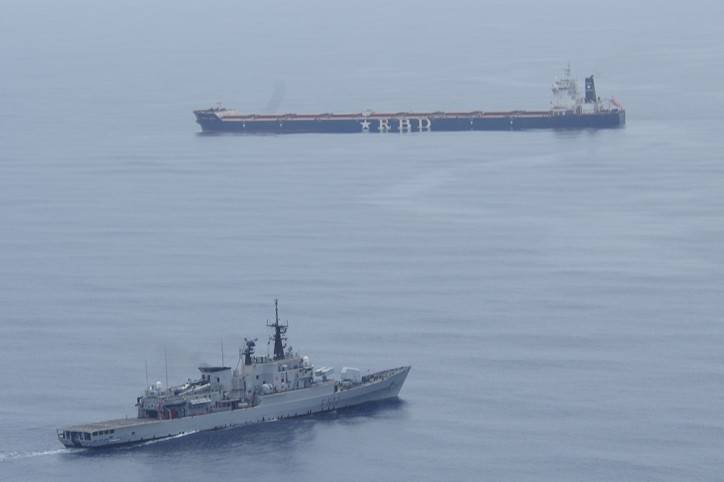 Image by: Euromarfor
"I wish to express my sincere gratitude to the crew of ITS Libeccio for their timely assistance,'' the master of MV Roberto Rizzo, Nicolae Anthofie, said.
MV Roberto Rizzo is a 176,189 dwt Capesize bulk carrier, built in 2009 and operated by the Napoli-based Rizzo-Bottiglieri-De Carlini.
The EU warship ITS Libeccio continues its patrolling in the area. The Italian navy ship is dispatched in order to protect all the World Food Program vessels and vulnerable shipping, deterring any possible piracy act and monitoring all the fishing activity off the Somalian coast.