The container port of Singapore opened its newest addition on Tuesday, ready to handle the increasing number of mega-ships sailing worldwide.
At the moment only few of the planned 15 berths in Phases 3 and 4 of the Pasir Panjang Terminal are in service.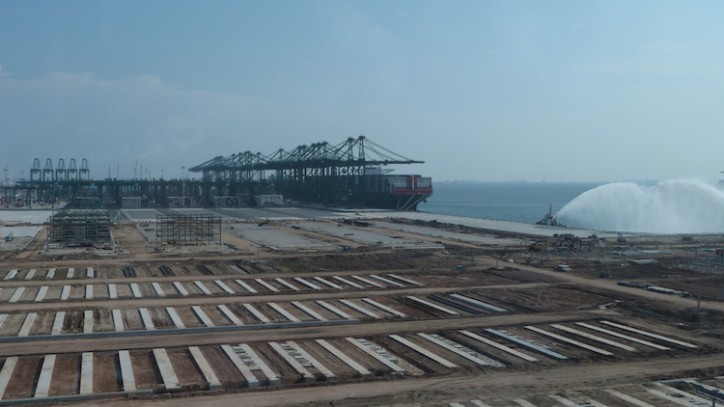 Image by: newsasia
The rest of the modernisation project, estimated for S$3.5 billion ($2.6 billion) is expected to be completed by the end of 2017. According to PSA, the Singapore's main container terminal operator, the new modernized port will reach annual capacity of 50 million TEUs, handled through the facility.
The Pasir Panjang Terminal is one of the PSA's terminals in Singapore. All its new berths are designed to be able to handle container ships with capacities even larger than 10,000 TEUs.
The tendency during the last few years is shipowners to order and put in service mega-ships in order to cut down fuel costs. It happened despite the fact that container shipping capacity has outpaced demand and freight rates remain under pressure.
Fock Siew Wah, the PSA Group chief executive officer commented:
"This project also reflects our philosophy … always to scan the horizon, discern the trends, plan and invest ahead of time."
After the Chinese port of Shanghai, Singapore is the world's second busiest container port.
According to Singapore's Maritime and Port Authority reports, Singapore's container throughput grew 4 percent to a record high of nearly 34 million TEUs in 2014, but the growth rate was down from around 10 percent in 2010.