Soon after its departure from the Port of Aberdeen, the general cargo ship Celtica Hav caught fire in the cargo hold. The Bahamian flagged vessel was on its way to Hamburg, Germany, when the incident occurred.
The smoke coming from the hold was spotted by the crew, who informed the local authorities for the emergency.
Celtica Hav was instructed to turn back to the Aberdeen port, where a firefighting brigade was waiting to assist with fire extinguishing.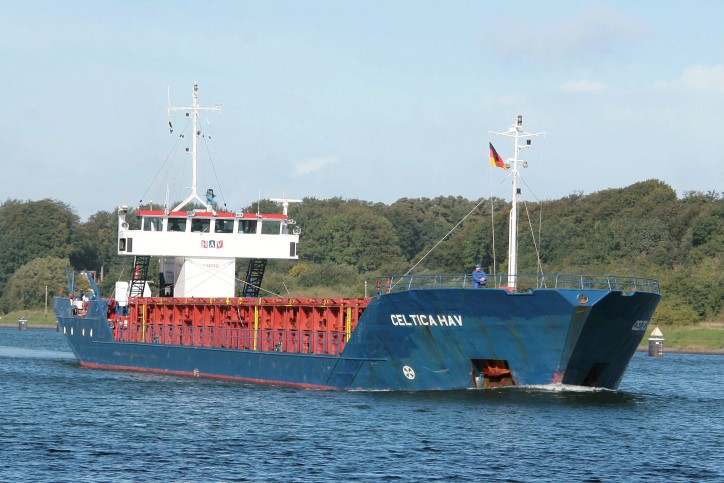 Image by: Wolfgang Berthel
Local marine authorities reported that the fire was taken under control. Their preliminary investigation show that the cargo was seriously damaged and most probably the vessel has to be repaired before leaving the port again.
The cargo vessel will be detained at Port of Aberdeen by the local authorities for survey and inspection until to obtain permission to continue its journey.
The 1,720 DWT general cargo ship Celtica Hav was built in 1984 by German Peters Schiffswerft shipyard, based in Wewelsfleth.
The vessel is owned and operated by Norwegian company Hav Shipmanagement Norrus.