EUROGATE Container Terminal Hamburg has for the second straight year managed to acquire the Best Container Terminal Europe award within the lines of the Asian Freight, Logistics & Supply Chain Award (AFLAS), as commented by the company via a press statement.
The prestigious award was given to the company at a gala dinner that took place in Hong Kong. The award is given out on an annual basis, and this year marks the 29th time. The Asia Cargo News newspaper organizes the award, being a respectable news source that counts Asian imports and exporters amongst its dedicated readers.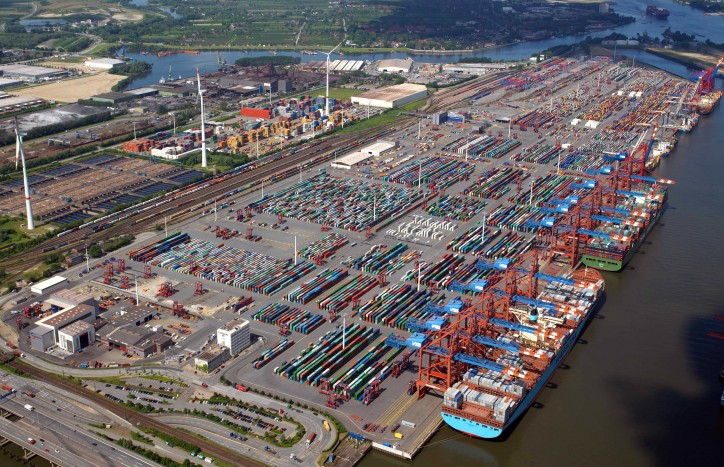 Photo: eurogate
Managing to acquire the majority of votes, EUROGATE Container Terminal Hamburg was rated as being "Best Container Terminal Europe 2015". The criteria for the rating was the same as it was last year – product range, efficient truck turnarounds, container handling rates per dock crane, sufficient investments regarding new top-level terminal structure upgrades in order to comply with future demands and having effective and sufficient IT systems.
Neglecting the current nautical access conditions, the terminal's capacity has proven to be sufficient for handling the mega carriers of today and constantly drives up growth levels at the Hamburg port. The award was personally accepted by Peter Zielinski, the Hamburg container terminal's Managing Director, yesterday evening and he thanked on behalf of all his colleagues and personnel the Asian customers for their important recognition.
"I'm nothing but grateful to our clients for giving us this award again and to our staff for their dedication and commitment, we wouldn't have been able to acquire this prestigious award if it were not for them. Just like in 2014, this award should play the role of an incentive for upholding our group-wide service claim and taking our quality characteristics to another level in order for us to become the undisputed leader in our area of expertise. I send out my congratulations to all related to EUROGATE Container Terminal Hamburg for being able to achieve this," commented Emanuel Schiffer, EUROGATE Group Management Board Chairman.