The LNG-powered Ro-Ro newbuilding Kvitbjorns ran aground at the reef Skeidskraka near Skeide.
The initial attempt to refloat the vessel by pulling it with the Emmy Dyvi was unsuccessful. Several hours later the Kvitbjorns was refloated by the Hugin during rising tide.
The vessel was then taken for surveys to the Rolls-Royce shipyard in Ullsteinvik. According to preliminary investigation, the grounding was caused by a technical issue.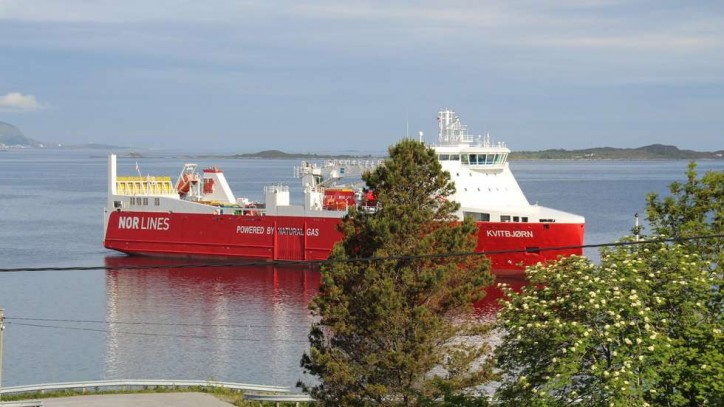 Photo: VIDAR STENSRUD
The drug tests of the crew gave negative results.
Having been built this year, the Kvitbjorns became the first vessel in the world to operate between Asia and Europe solely on LNG.
More about the vessel in the Rolls-Royce video below.
Related news: Truck Transport replaced by Cargo Ferry Concept