The 9,060-DWT cement carrier Sunnanvik has run aground off the Swedish Coast.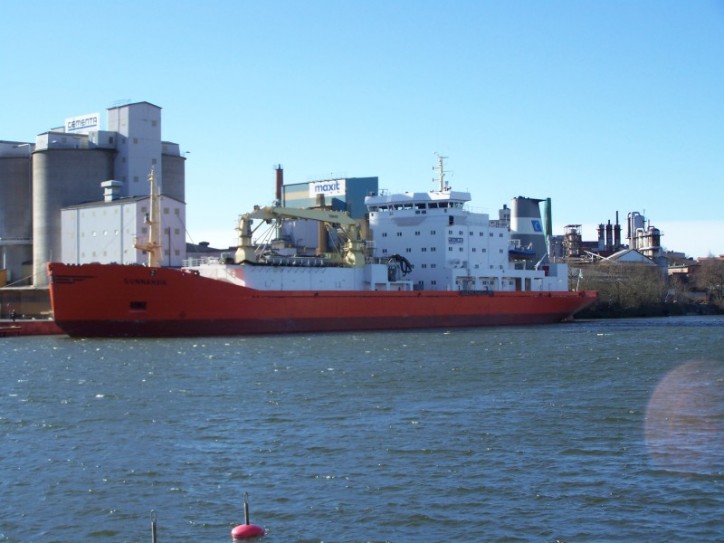 The incident occurred around 3 nautical miles off Holmsund, at Lillbådans lighthouse, yesterday late at night. Preliminary reports state that the cause of the grounding is a technical failure.
Sunnanvik, which has 2,500 tons of cement on board, has sustained damage to a ballast tank resulting in water ingress. Crews have been dispatched to the area.
There were no reports of oil leak, none of the 17 crew members was harmed in the incident.
Salvage team is expected to refloat the vessel today.
Sunnanvik (IMO number 7633375 and MMSI 265088000) was built in 1978. Owner of the 124-meter vessel is SMT Shipping, Cyprus.