Five Chinese cargo ships were caught in a storm off Dalian in the Bohai sea, in the afternoon June 29.
The vessels requested assistance and a large-scale rescue operation was launched, deploying helicopters for the rescue of 26 crewmembers in total.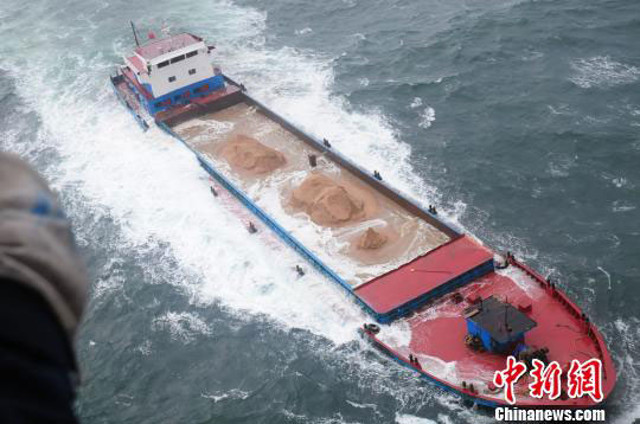 According to report of the China's Beihai Rescue Bureau, two of the five vessels sank while the other three are still on water, resisting the bad weather conditions.
On June 29, at 15:20 h local time 188-meters long cargo ship Yu Xin Huo 13396 sank 67 nautical miles northwest of Dalian. All five crew members on board the Chinese flagged vessel were rescued by the rescue helicopter B-7309.
Two hours later the same day at 17:05h local time, the rescue helicopter also airlifted five other crew members on board Chinese flagged Jiang Hang 99 to Dalian after their vessel took on water about 30 nautical miles southwest of Bayuquan port.
The search and rescue centre in Hebei province received two distress calls at 15:36 h local time from the Chinese dredger Jiang Shun 299 and Guo Liang 7.
The crew reported that their vessels were flooded with water 25 nautical miles east of Jingtang port and a total of 10 crew members were in danger.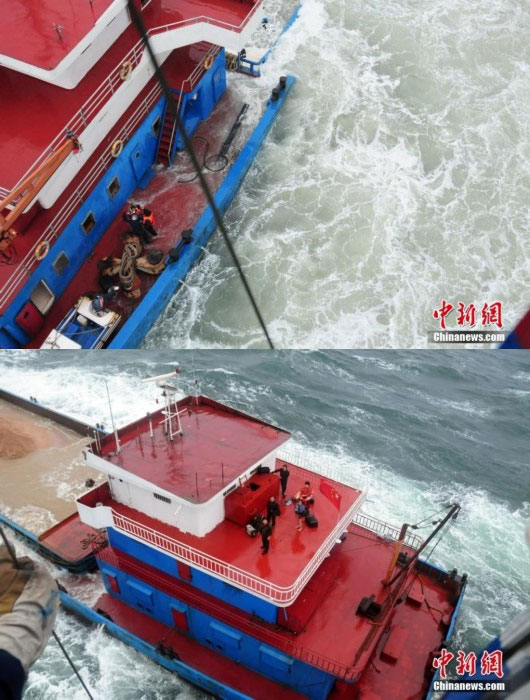 The rescue center dispatched to the location rescue helicopter B-7312 based in Penglai, Shandong. At 17:28 h local time, the four crew members on board Guo Liang 7 were airlifted to Penglai. The other six crew members on board Jiang Shun 299 were evacuated to another rescue vessel, Hua Yue.
On June 29, at 16:38h local time, the search and rescue centre in Qinhuangdao in Hebei reported that dredger Cheng Tong 7 sank 40 nautical miles northeast of Jingtang port. All six crew members jumped into the water before the ship's sinking. At 18:33 h local time, rescue vessel Bei Hai Jiu 111 saved all of them and sent them back to Qinhuangdao at 21:45 h local time that same day.